Supercharge your summer reading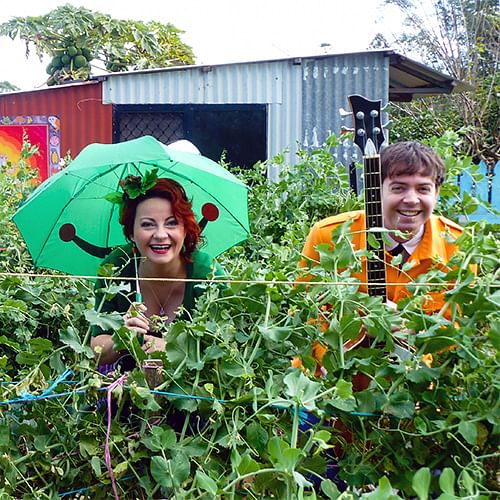 20 December 2017
Libraries across the Shire have summer holidays sewn up with the return of the popular Summer Reading Club.
The club offers weekly prizes and a range of school holiday workshop and craft activities for children and teenagers throughout January, including an intriguing performance by the Vegetable Plot.
'Game On' is the theme of the Summer Reading Club this year and invites kids to celebrate our Aussie sporting culture, team-mateship and the countries who will be coming for the Commonwealth Games.
Partnerships and Programs Officer, Scott Baker, said that school's out but we know it's important that children keep developing their reading skills over the holidays and we want to make reading fun.
"Our Summer Reading Club is open to children and teenagers aged up to 18 years and launch parties will kick off the excitement across the Shire," Mr Baker said.
Launch parties will start at 10.30am at the Bega and Eden libraries on Thursday, 4 January and will include an all-ages special story time and craft. Registrations open the same week and all participants will receive a gift bag at registration.
It's easy to take part in the Summer Reading Club. First make sure you are a member of the Bega Valley Shire Library and then register for the reading club at any of the Shire libraries at Bermagui, Bega, Tura Marrang and Eden.
For those not already library members, the library is free to join and it only takes a few minutes in person or online at www.begavalley.nsw.gov.au to sign up.
Libraries will also offer a range of holiday activities including a special performance of the world famous Vegetable Plot, an award-winning bunch of root musicians who have sprung from the underground on a radical mission to get kids to fall in love with vegetables.
The Vegetable Plot will be performing at Bermagui library at 10.30am and at Tura Marrang library at 2.30pm on Thursday, 11 January.
Other school holiday activities include a Making Beats workshop, Digital Art workshops and Storybox Screenings, as well as special craft sessions making sun catchers, underwater dioramas, using 3D printing pens and decorating ceramic pots.
Please contact your local library for a school holiday schedule, check the library's Facebook page at www.facebook.com/begavalleyshirelibrary or go to www.begavalleyshirelibrary.eventbrite.com.au.
The Summer Reading Club is a free online and in-library holiday program, delivered nationally and run in partnership with State Library of Queensland, the Australian Library and Information Association, and the Australian Public Library Alliance.
Photograph: The Vegetable Plot is coming to the Bega Valley
END
---
Rate This Page
---
Share This Page