Free breakfast marks start of Bega Valley Australia Day celebrations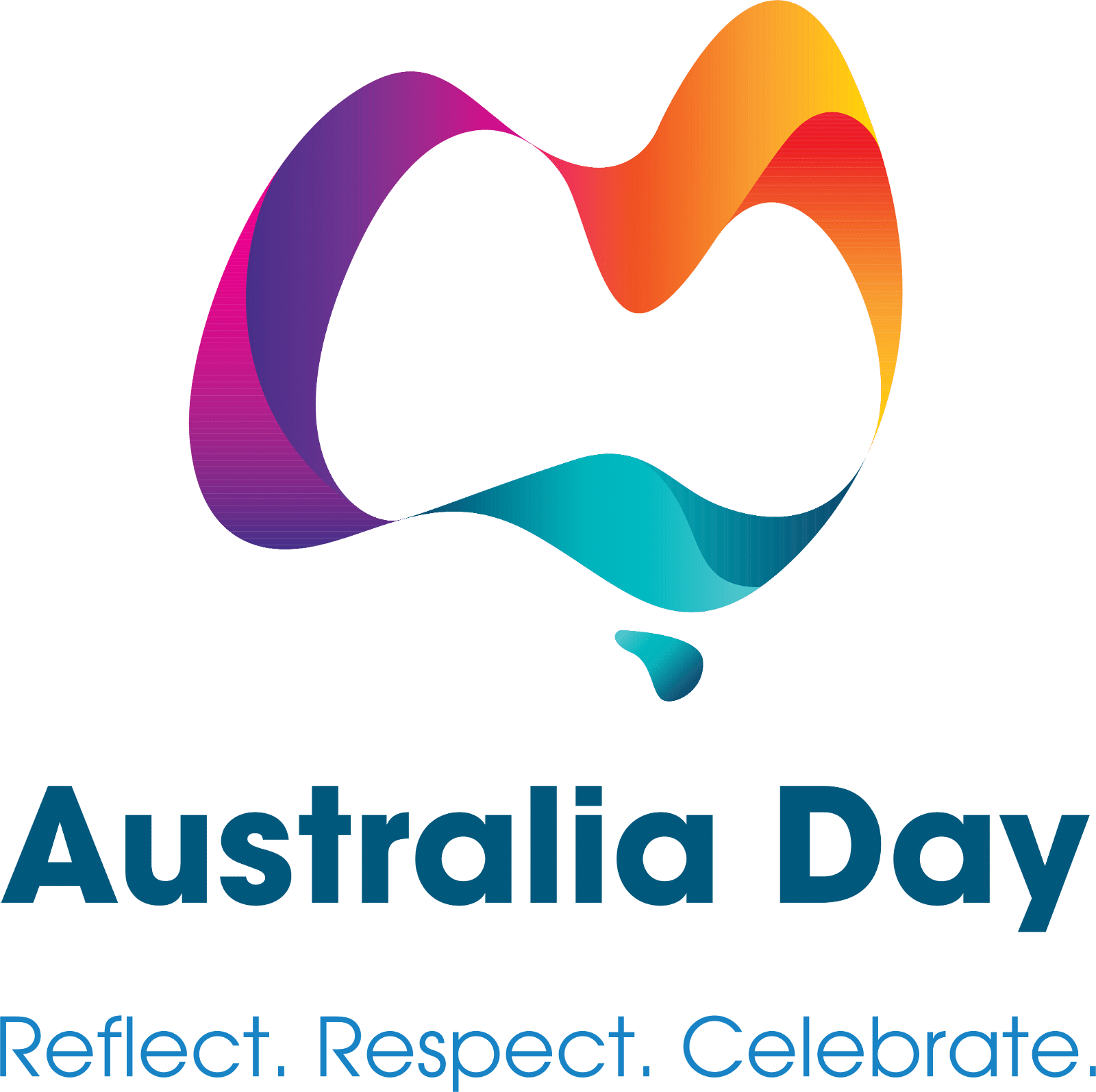 19 January 2021
Council invites Bega Valley residents to its COVIDSafe Australia Day celebrations, which will begin at 7am on Tuesday 26 January with a free breakfast in Bega's Littleton Gardens.
At 8.30am, we will recognise and celebrate the achievements and community contributions of our 2021 Citizens of the Year and Australia Day Award winners.
We will also welcome our latest new Australians at an official Australian Citizenship Ceremony.
Bega Valley Shire Mayor, Russell Fitzpatrick is looking forward to the gathering, where we will be able to reflect, respect and celebrate Australia Day.
"This year we reflect on the resilience of our communities, and the spirit of helping and giving that defines us as Australians," he said.
"We respect the selfless sacrifice of first responders and frontline workers who put the safety and well-being of others before their own.
"And we celebrate those who worked through fire, flood and pandemic to protect life and property and keep our nation going."
Master of Ceremonies for the Australia Day event will be Dales Whyte and special guest speaker Chief Inspector Peter Volf from NSW Police.
Local entertainment will also be provided throughout the morning.
As this is a COVIDSafe event, Service NSW QR check-in is required - please do not attend if you feel unwell. COVID Marshalls will also be on hand to assist people.
End
2021 Citizen of the Year Award
Bradley Ross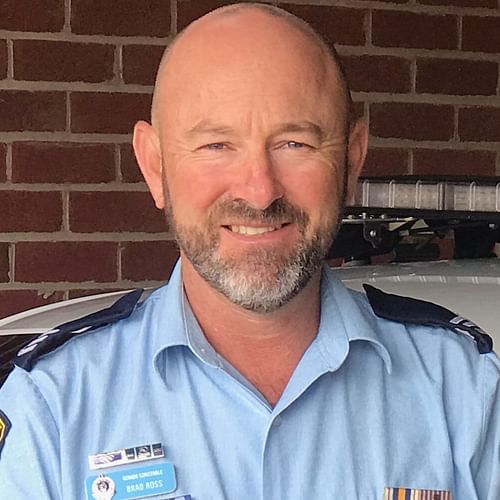 Acting Sergeant Bradley Ross has been a serving member of NSW Police for 30 years and a member of the Bega Valley community since April 1996, when he was transferred to Eden to perform general and part-time water police duties.
Brad received the Royal Humane Society Bronze Medal for Bravery and the Commissioners Commendation for Courage for his actions during the Sydney to Hobart Yacht race disaster in 1998.
In May 2006, Brad transferred to Bega as a member of the highway patrol (his current position). In this role he keeps the Bega Valley community safe, leading frontline operations that target traffic safety, anti-social behaviour and drug couriering.
Brad played a pivotal role in the 2018 Tathra bushfire disaster as Police Liaison Officer, assisting NSW Police Chief Inspector Peter Volf in his role as Local Emergency Operations Controller (LEOCON). Brad's work during and after the disaster laid the foundation for his commitment to emergency management.
Brad has developed into an outstanding Deputy LEOCON and lead the emergency management of the Black Summer bushfires in early 2020. Throughout the following months, he and Chief Inspector Volf shared the LEOCON role, working rotational shifts to give the community the best possible leadership, often working for up to 14 hours a day for weeks at a time.
Brad's shared responsibility as Deputy LEOCON indicates the level of respect and trust his peers and superiors have in his abilities, as the role is usually held by an Inspector.
When COVID-19 hit the Bega Valley, Brad played a pivotal role as Operations Manager of the Bega Valley Sector Incident Management team, showing exemplary leadership to border closure staff and the Bega Valley community through liaison with emergency services and other key organisations. Brad's traffic management plan and Command Post were second-to-none across the Border Operation.
Brad's continuous hard work on multiple large-scale emergency situations, and the level of his leadership, commitment and dedication to his community, is unparalleled.
2021 Senior Citizen of the Year Award
Susan Bear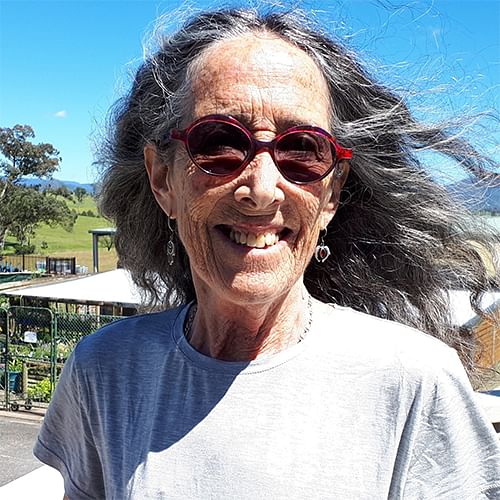 Susan Bear, a former teacher, is a quiet achiever with a big heart who has supported the Bega Valley community for decades, never expecting anything in return for her hard work and diligence.
Susan was the driving force behind the Cobargo Skate Park, providing invaluable advice on governance and running committees when the skate club was formed 15 years ago. Under Susan's dedicated guidance, fundraising efforts and successful grant applications saw the skate park completed in 2012.
The addition of a BMX track and basketball/netball court was also actively supported by Susan, resulting in a top-rate BMX track and a great sporting facility the young people in Cobargo can call their own.
Susan is a member of the Nardy House Board. Nardy House provides permanent accommodation and respite to people with profound physical disabilities. As a board member, Susan has undertaken the roles of Minutes Secretary, Deputy Chairperson, and member of the Policies and Procedures Committee and Industrial Relations Committee. She has worked tirelessly on submissions to the Fair Work Commission.
Despite being hit hard by the Black Summer bushfires and losing her home, Susan continues to put others first.
She has made a significant contribution to the newly formed, volunteer-run Cobargo Green Recovery group. Her experience has helped the group present to all levels of government at a high level and in a professional manner.
Cobargo's Triangle Tool Library committee has also been on the receiving end of Susan's skills and wisdom. She was integral in getting the Tool Library incorporated and steered the governance of the initiative, which involves loaning big ticket tool items and day-to-day tools to people in the community who lost their tools in the Black Summer bushfires.
Susan is a true champion of the community.
2021 Young Citizen of the Year Award
Ben Neville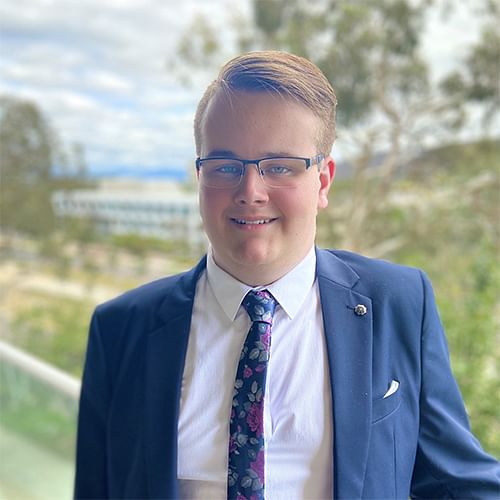 Eden's Ben Neville is an active participant in his local community and at 17 years of age, has many notable achievements under his belt already.
In 2019, Benjamin participated in the NSW Department of Education's Secretary for a Day program, workshopping several significant issues, including good cyber behaviour. He was able to bring back to Eden Marine High School his exploration into different online cyber leader resources on safe, positive and responsible digital behaviour.
In 2020, he was shortlisted for the NSW Department of Education's Minister's Student Council's Student Steering Committee.
Benjamin has dedicated more than 80 hours of community service with residents of local nursing homes, BUPA Eden and Roy Wotton Garden's, and has been a volunteer tour guide at the Eden Killer Whale Museum.
Last year Benjamin participated in the NSW Law Society's Mock Trial competition. He and his Eden Marine High School team finished third against 90 other participating schools.
An active member of the school's Student Representative Council for almost five years, Benjamin is now School Captain for 2021.
2021 Local Australia Day Award
Rodney McDonald (joint awardee)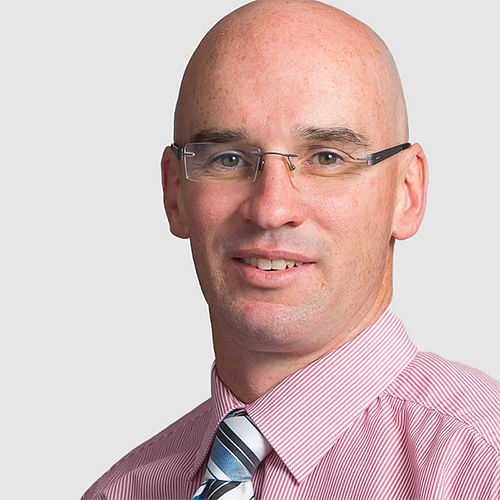 Rod McDonald grew up in Bega and is a passionate and active supporter of the Bega Valley community, giving his time and energy to a broad range of activities and causes.
His enthusiasm for fitness has seen him spend many hours promoting junior sport, fostering a love of activity and healthy living in the next generation. Rod has been actively involved with the Bega/Angledale Cricket Club, Bega Bombers, Bega/Tathra Soccer Competition, the Bega Roosters and Bega parkrun.
Rod has been President of the Bega Valley Public School's Parents & Community (P&C) since 2015. He has helped to foster a welcoming school community, arranging social events, promoting parent information evenings and successfully applying for grants to improve the school's facilities. Under Rod's guidance, the P&C has given back to the community via election day sausage sizzles, barbecues for Bega parkrun participants and road crossing supervision for the 2019 Bega-Tathra Community Bike Ride.
Rod and his family have celebrated the Bega-Littleton Sister City Exchange for many years, hosting American visitors to Bega and travelling to Littleton in 2003 and 2018. In 2020, Rod was the Junior Vice President of the exchange.
Whilst not being a member of Bega Rotary, Rod actively supports several service initiatives through Bega Rotary. He has helped raise money for the Community Carers Accommodation project at the South East Regional Hospital and funds for research into mental health. Rod also collects and stores books for the Bega Rotary Book Fairs.
An astute and respected small business owner, Rod is director and part owner of Elders Real Estate Bega. In 2019, Elders Bega was awarded the Professional Services category of the Bega Outstanding Customer Service Award.
2021 Local Australia Day Award
Angela Kane (joint awardee)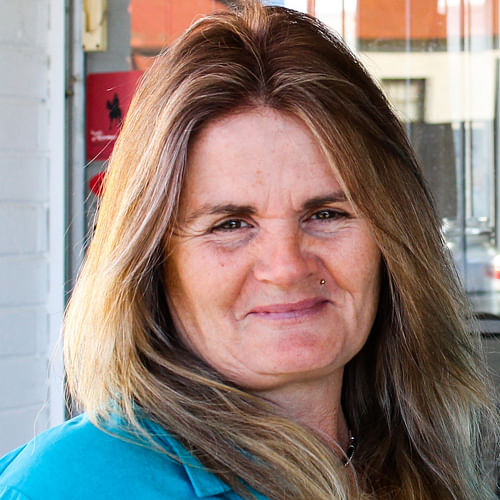 Angela Kane's actions following the Black Summer bushfires exemplify the care and support provided by so many individuals across the Bega Valley.
Angela, from Cobargo, was instrumental in ensuring local farmers had access to stock feed after the fires in Cobargo and surrounds.
The Cobargo and District Emergency Hay Fund raised in excess of $100,000 to purchase feed, which was donated to local farmers under Angela's co-ordination.
Angela also work with The Need For Feed organisation, which donated 150 loads of hay that Angela logistically place in fire-affected areas, including the Bega Valley, Eurobodalla and the Monaro region. This was achieved with the help of tireless volunteers and generous Australians.
Six months after the fires, Angela helped organise the Women In Industry On The Land brunch in Cobargo, where local women shared stories and spoke about mental health support available in the region.
In November last year, Angela was awarded the NSW Premier's Community Service Award for her tireless work during and after the bushfires.
Angela is a shining example of the difference one person can make to the health and wellbeing of their community.
2021 Local Australia Day Award
Tarnie Long and Bradley Jamieson (joint awardee)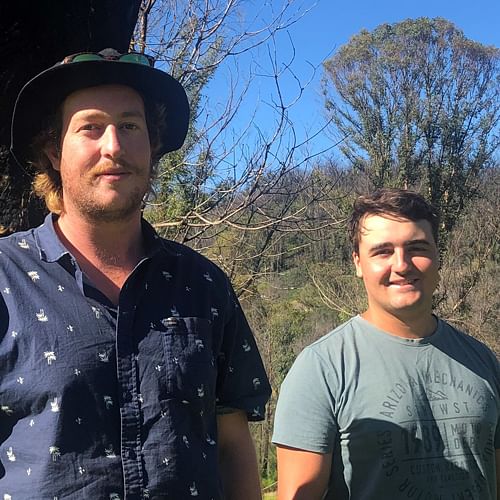 In the early hours of New Year's Eve, with the fire raging around Cobargo and surrounds, Tarnie Long (picture right side of photo) rang his friend, Jack Lafferty, to check that he and his family, Daniel Lafferty and Gabrielle Powell, were safe on their Coolagolite farm.
Jack was in Jindabyne at the time and didn't know how bad the situation was. He had tried to call his parents, but hadn't been able to get through.
So Tarnie made the decision to go out and check, and on the way met up with his and Jack's friend, Bradley Jamieson. When Brad found out Tarnie was going to the Lafferty and Powell property, he decided to go too.
Tarnie and Bradley drove through firestorm spotting until they got to the farm at about 4.30am.
Once there, Tarnie and Bradley got to work wetting down the shed containing all the farm machinery and moved the historic vehicle collection up to the house. Then they fought the fire threatening the house, which thankfully was able to be saved.
At around 9am, with the house and property safe, the young men left to check other farms in the area.
Daniel and Gabrielle are quite sure if Tarnie and Bradley hadn't turned up when they did, there would have been a very different outcome.
This selfless act of courage by these 24-year-old heroes, who have been friends since attending Cobargo Primary School together, will never be forgotten.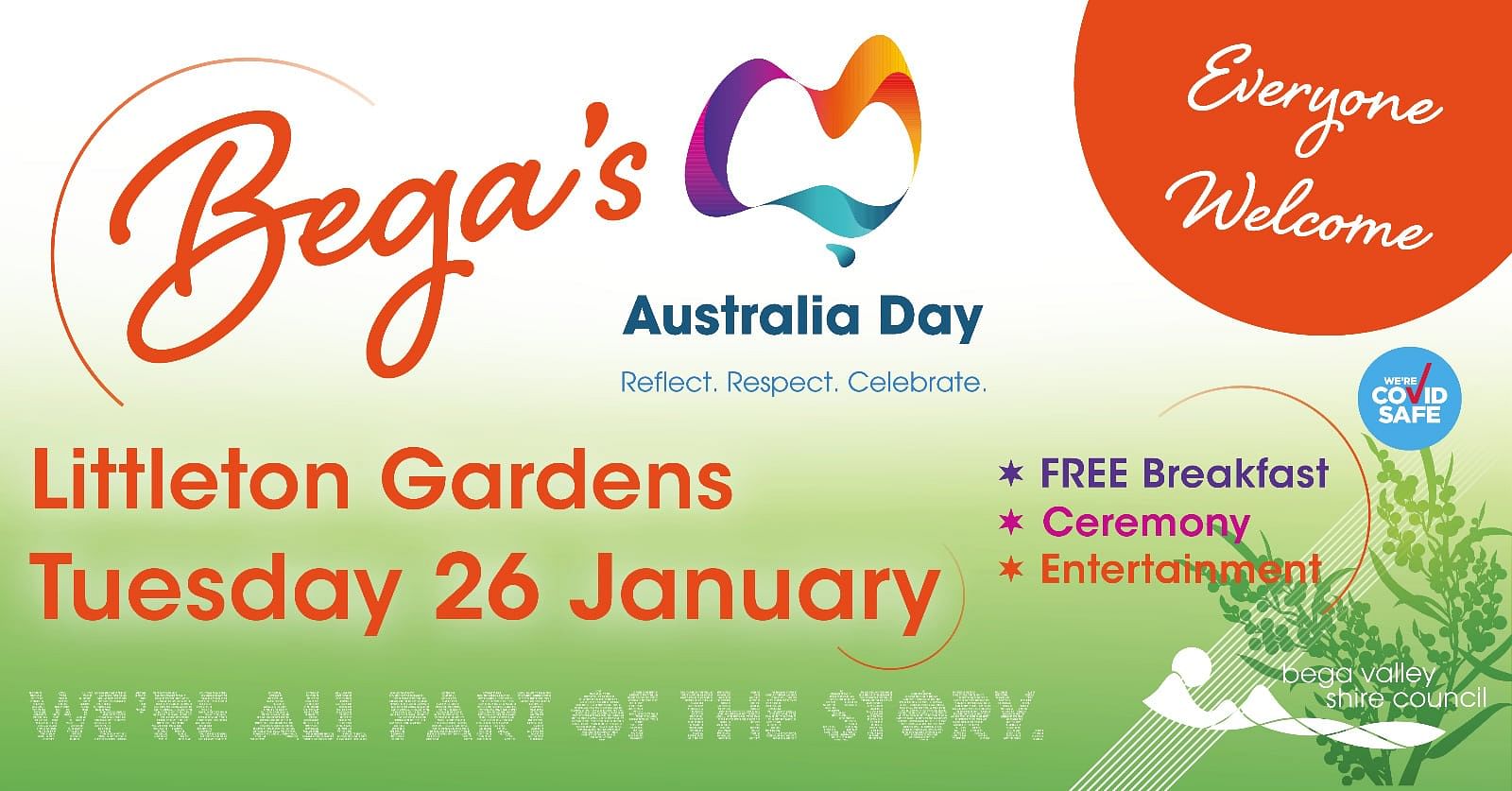 Related Pages
Free breakfast marks start of Bega Valley Australia Day celebrations
---
Rate This Page
---
Share This Page