Recycling - what to put in my yellow bin?
Yellow lid bins are collected fortnightly if you are on a collection route or for rural residents recycling material can be taken to any of Council's Recycling and Waste Depots or Community Recycling Centres.
What do we accept?
All plastic bottles
Aluminium and steel tins/cans (not paint tins they can be dropped off to the CRC for free)
Glass bottles and jars – no lids please
Juice and milk cartons
Aerosol cans
Newspapers and magazines
Shredded paper
Phone books
Egg cartons
Cardboard including boxes
Plastic food trays and tubs
Please do not put your recycling in plastic bags
What don't we accept?
Plastic bags
Ceramics, crockery, mirrors or pyrex cookware
Broken glass
Contaminated paper – eg pizza boxes, serviettes
Waxed paper
Styrofoam
Metal, oil, paint – (they can be taken to the CRC for free)
Food scraps
Clothing
Disposable Coffee cups - (not recyclable because of plastic liners)
Recycling is taken to our contractors depot for decontamination before going to the Hume Material Recovery Facility in the ACT for processing. Please help our contractor by putting only the items listed above in your yellow bin.
Our split trucks collect recycling and general waste in one go
YES the yellow and red bins can be emptied into the one truck. Cleanaway operate a number of 'split trucks' the driver can empty the red bin in one chamber and the yellow bin in another with the push of a button. The red bin waste can be sent to landfill while the recycling is still on board.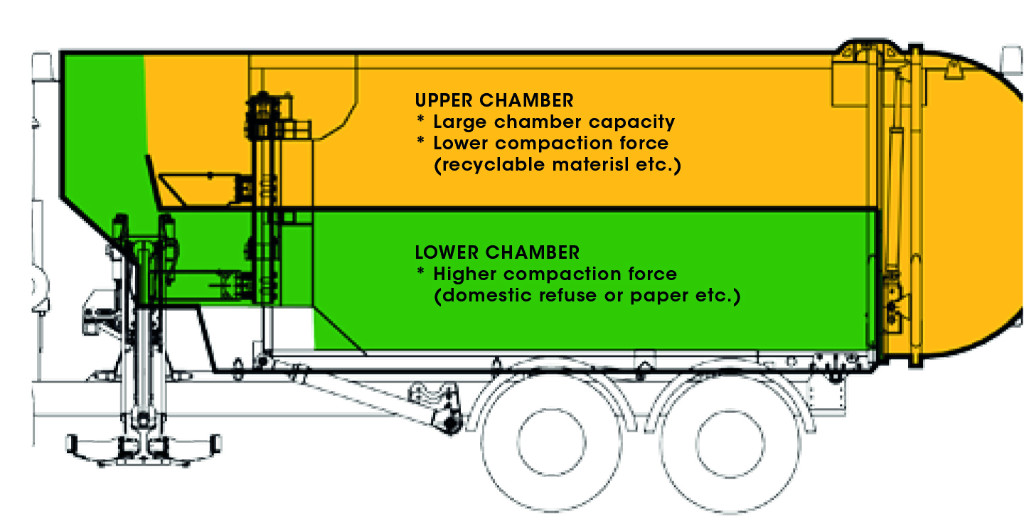 What to do with your plastic shopping bags?
Check with your local supermarket and ask the question; can you take my unwanted bags?
How to recycle other household items:
---
---
---
---
---
---
---
Related Pages
Recycling - what to put in my yellow bin?
---
Rate This Page
---
Share This Page