Council Changes to Services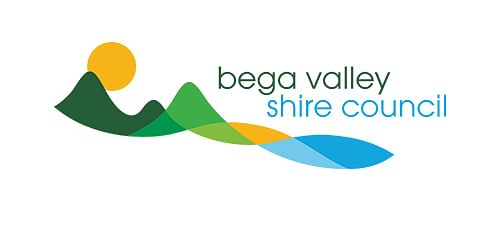 The Bega Valley is emerging from its COVID-19/Coronavirus cocoon conscious of the balance the NSW Government is looking to strike between the health and economic well-being of our community.
Council has had to adapt our services to work within the advice of NSW Health, but as the government begins to roll back some of the restrictions some of our services are stepping out again.
We encourage you to check back here from time to time for the latest on changes to our services. Stay well and stay strong.
The following measures are in place for our services and facilities.
Beaches remain open and local police are continuing to monitor the size of gatherings at our more popular locations. Our beaches are beautiful and provide residents with an opportunity to recharge and manage their health and wellbeing within the context of COVID-19.
Bega Saleyards continues to trade but is only open for genuine buyers and relevant contractors, all within the context of physical distancing, and COVID-19 hygiene advice.
Bega Valley Bushfire Recovery Support Service Bega Centre is closed. Our Recovery Support Service team is still at work though. You can reach them via the Recovery Hotline on 6499 2345 or the email address - recovery@begavalley.nsw.gov.au
Council's website also carries a range of recovery information for you to explore.
Bega Valley Commemorative Civic Centre is now open with the following restrictions:
Capacity must not exceed one person per 4 square metres including staff members.
Classes or organised events must not have more than 20 participants (not including the persons conducting or assisting in the conduct of the class or event, or parents, guardians and carers of participants).
Funerals and memorial services must allow one person per 4 square metres. People attending the service will be required to supply their name and contact details so that they can be used for contact tracing.
Call for further advice on 6499 2462
Bega Valley Regional Learning Centre rooms is by appointment, booking or prior event registration only. Internal Council and tenant meetings are permissible, as are activities that assist vulnerable members of the public, for counselling and support group services, or as an early education and care facility.
Call for further advice on 6499 2113.
Bega Valley Library
The Bega Valley Shire Library Services at Bermagui, Bega, Tura Beach and Eden are open and the following COVIDSafe measures have been put in place:
Self-service loans only, bring your card with you, staff will be available to help
Limited public computers, maximum one hour use per day
New cashless printing
All visitors to the library must sign in for contact tracing
Enhanced cleaning regime for patron and staff safety
No public programs or room bookings
Book quarantine for four days followed by sanitising
New opening times will allow for additional cleaning procedures:
Mon- Fri 10am-5pm Eden (closed Mon), Tura and Bermagui (closed Wed),
Mon-Fri 10am-5.30pm Bega
Sat 10am-1pm all libraries
Call, Click and Collect service is no longer available.
Online services will continue to operate 24/7 via the Library Services website
Bega Valley Regional Gallery will reopen on 27 July following renovations. On reopening, a ticketing system will resume so that visitors can book half hour slots to visit and explore the current exhibition. You can book now via the BVRG website. The number of visitors inside the Gallery is restricted to five at any one time. No group tours will be available for the time being. Floor stickers will help people maintain the 1.5 metre physical distancing requirements.
Caravan parks are open.
Childcare - Eden and Bega (Bandara) Child Care Centres and the Sapphire Mobile Preschool are all open.
Community Halls - are open but only for three purposes; to provide a service to assist vulnerable members of the public, for counselling and support group services or as an early education and care facility.
Council's DA Hub is closed to the public.
Council Meetings, Public Forums and Presentations - Council Meetings and Public Forums are being held via audio-visual link – an "online meeting".
These will be live streamed, recorded and archived on Council's website.
The Public Gallery is closed.
Presentations to Councillors will be by email, in writing or video file.
For more information, see the Council Meeting page.
Customer service - Zingel Place customer service is open from 9am to 4.30pm Monday to Friday. For the safety of our staff and the community, modifications have been made, including the installation of clear screens in this high traffic area. Please observe the measures we have put in place for everyone's safety including:
a maximum of 5 customers in the front counter area at any time,
use of hand sanitiser on entry,
cards only (no cash),
maintaining physical distancing of 1.5 metres, and
emailing council@begavalley.nsw.gov.au to arrange meetings with staff.
Please do not enter the building if you have cold or flu-like symptoms.
Farmers markets and community markets can proceed within the health advice which includes physical distancing
Fishing and boat ramps are open.
National Parks - are closed to camping and are being opened for walkers on a case by case basis from 1 June. You can find more information on the National Parks NSW website.
Outdoor playgrounds, BBQs, fish cleaning tables and exercise equipment can be used with caution.
Pools Seasonal pool closures across the Bega Valley are unchanged.
In line with the advice from NSW Health, the Sapphire Aquatic Centre pool, gym and morning squad have reopened and recommenced and the following is in place:
- Up to 4 people per lane and a maximum of 20 people per pool
- Pool & gym bookings can be made for a week
- Pool bookings of 1 hour will be accepted
- Group fitness and childminding will commence.
- Existing sign in, record keeping, hygiene and physical distancing measures will continue.
Call 6494 3100 or email info@sapphireaquatic.com.au to check availability and make a booking.
Reduced use of change facilities, please shower and change at home where possible.
Public toilets are open.
Sports fields are open. Please take care when using sports fields, particularly for training and follow NSW government guidelines.
Wharves - Tathra and Merimbula wharves are open however it is very important that people practice physical distancing.
Waste services - Our waste transfer stations (tips) are open but there are no cash sales, only card transactions. Our tip shops are open for card transactions only.
Where can you get FOGO bags? You can buy them from your local tip using a card to pay. You can also get them, and caddies, at Zingel Place Customer Service.
Related Pages
Council Changes to Services
---
Rate This Page
---
Share This Page