Health crisis impacting our recovery partners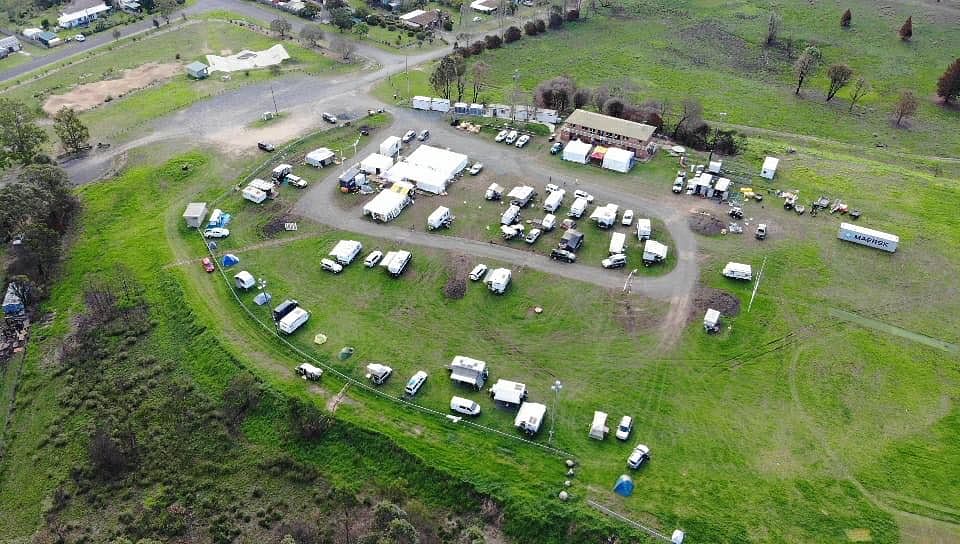 25 March 2020
The rapidly developing COVID-19 crisis is beginning to impact on the bushfire recovery efforts, with two of our outstanding partner organisations being forced into significant operational changes.
BlazeAid and Team Rubicon Australia have both been outstanding contributors, providing a tremendous combination of expertise, experience and good old-fashioned hard work to this point, however the time has come for them to take necessary precautions to protect their teams from risks posed by the virus.
While the Cobargo and Towamba BlazeAid camps remain onsite and operational, both camps have gone into a lockdown/self-isolation for a minimum of the next two weeks.
In practice this means that no new volunteers will be coming to the camps, but those that are here are remaining.
The four teams that are currently working on properties in the Cobargo area are also living onsite at those properties with the welcome of the respective landholders. These are large production farms with considerable fencing and work to be undertaken (ie over two weeks) and as such this arrangement will meet the requirements for BlazeAid's lockdown.
Importantly, the camps are still accepting requests for assistance via email or phone.
Unfortunately, the situation means that a new camp will not be established at Bemboka at this time - BlazeAid are working with the GoFenceMe team to provide support through the provision of additional materials but are unable to provide labour assistance due to the lockdown.
Following the Government announcements aimed at reducing the spread of the virus, Team Rubicon Australia have suspended all current and planned operational and training activities.
Team Rubicon Australia's State Commander (NSW/ACT), Tony Griffiths, said as a leader in their field, they have a big part to play in slowing the spread of the virus, and must avoid introducing it into the disaster affected communities that they are serving, or exposing their members to an increased risk of infection.
"This is being implemented in an effort to minimise travel and social contact in accordance with government recommendations," Mr Griffiths said.
"Team Rubicon Australia has been deployed on operations continuously for the last six months, and we know that there is a lot of work still to do. Once we are clear of this emergency, Team Rubicon Australia will reassess broader community needs and match future assistance with our ongoing capability, noting that we have a wide range of corporate volunteers ready and able to assist us in the recovery task."
Bega Valley Shire Council Mayor, Cr Kristy McBain, said that she appreciated and respected the responsible decisions taken by the two organisations.
"Knowing the commitment and dedication of these awesome groups, the decisions wouldn't have been easy to make, but we all must play our role in reducing the spread of the virus," Cr McBain said.
"I want to express the collective appreciation of the Bega Valley community for the work of BlazeAid and Team Rubicon to date. Seeing them in and around our towns and villages has again been a sign that we are being supported from near and far.
"Thank you very much and we look forward to seeing you all in full swing again once this virus has been dealt with."
END
---
Rate This Page
---
Share This Page