Nominate a volunteer you value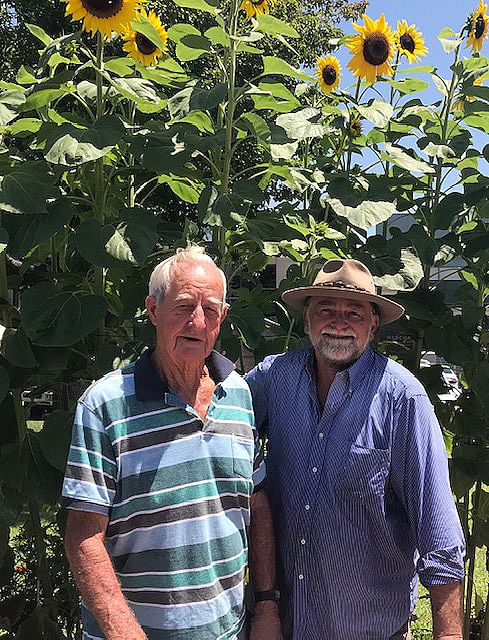 29 January 2019
We all know at least one long-term volunteer in our community, neighbourhood or organisation and now's the time to consider nominating them for a Bega Valley Shire Community Service Medallion.
Bega Valley Shire Council is committed to acknowledging the valuable work volunteers carry out every day throughout the Shire and nominations are now being called for the Community Service Medallion awards as a way of recognising the outstanding work of many of our unsung volunteers.
Mayor, Cr Kristy McBain, said she always looks forward to awarding the Community Service Medallions because the recipients tend to be people who have never expected a reward for their voluntary efforts, often carried out over many years.
"Our volunteers add value to our Shire's economy, boost the wellbeing of communities and have a positive impact on so many aspects of our daily lives.
"We have literally hundreds of people in our community who are prepared to give up their time to ensure the welfare of others and the Community Service Medallions are our way of saying thank you," Cr McBain said.
Council encourages organisations, individuals and families to nominate candidates.
"If you know someone who is working tirelessly in their community and you feel deserves recognition, nominate them now!
"Please don't assume that someone else will nominate the person you think of – we don't mind receiving duplicate nominations," Cr McBain added.
Nominations need to be received by Friday 8 March 2019 and will be considered by the Bega Valley Medallion Committee, who will provide their recommendations to Council. The awards will be presented during Volunteer Week in May.
Nomination forms and guidelines are available on Council's website at www.begavalley.nsw.gov.au/awards.
For more information contact Council's Executive Assistants on 6499 2103 or email execassist@begavalley.nsw.gov.au
Photograph: Marshall Campbell and Geoffrey Grigg are volunteer gardeners, who keep Bega's Littleton Gardens blooming.
END
---
Rate This Page
---
Share This Page