Encouraging response to flood study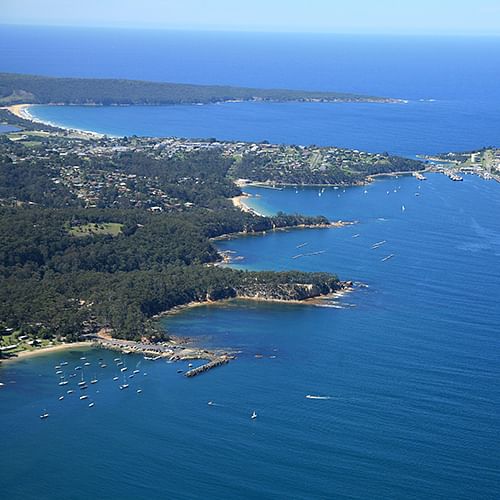 11 December 2017
Council staff and consultants Rhelm have been very encouraged by the community's enthusiastic response to the flood study for Eden, Twofold Bay and the Towamba River.
The study seeks to define the current and future flood behaviour of the catchment for communities along the Towamba River and ocean storms impacting Eden, Boydtown and Twofold Bay.
Council's Asset Management Coordinator, Gary Louie, said the workshops held last week in Towamba and Eden were well attended, with some very good conversations, stories, recollections and valuable flood information shared.
"The Towamba session was a particularly lively evening, with people coming from all over the catchment despite the wet weather to contribute their information. It proved a real community event, with many people also sharing their information and experiences with each other," Mr Louie said.
"The Eden workshops also yielded some very good information through people's past recollections of storm events in and around the town and the coastal impacts on Twofold Bay.
"Community participation remains critical to the study's success and an online survey is available on Council's website. A hardcopy of the survey has been mailed to residents in the study area.
"We (Council) are also calling for expressions of interest for representatives on the Floodplain Risk Management Focus Group to assist with the project. Two vacancies currently exist for people living in the Towamba River, Eden and Twofold Bay catchments.
"The overall objective of the study is to allow us to make informed decisions on the best way to invest in flood mitigation and better manage the risks posed by floods. While we are primarily looking to reduce property and public risks, this work will also provide essential information to the State Emergency Service and enable effective responses to flood emergencies," Mr Louie said.
Visit Council's website www.begavalley.nsw.gov.au/haveyoursay to complete the survey by 15 December 2017. Contact Council's Asset Management Coordinator, Gary Louie on 6499 2222 for more information on the focus group and existing vacancies.
Council wishes to acknowledge the financial and technical assistance being provided by the NSW Government Floodplain Management Program through the NSW Office of Environment and Heritage and the Minister for Police and Emergency Services.
Photograph: Some valuable historical information has been provided on Twofold Bay.
END
---
Rate This Page
---
Share This Page