Youth film festival unearths local storytelling talent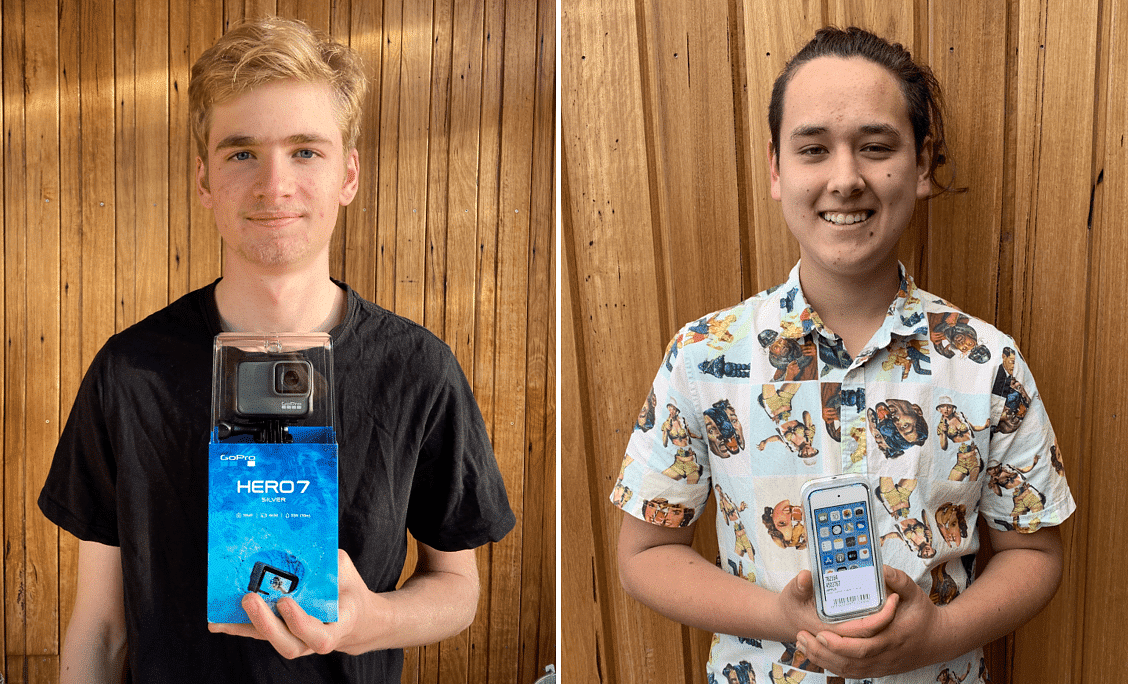 Llewellyn Badger (left), winner of the 16-19 years category and Luca Yi winner of the 12 -15 years category of the Youth Week 1 Minute Film Festival.
18 May 2020
The Bega Valley's first ever Youth Week 1 Minute Film Festival has unearthed the technical skills, humour and storytelling abilities of our young people; with competition judges and local film professionals Hiromi Matsuoka, Lis Shelley and Kate Howarth impressed with the depth of creativity and talent of the entrants.
Council's Community Development and Engagement Coordinator Scott Baker said the Festival, which ran over Youth Week in April and the Easter school holidays, attracted seven entrants across the 12 to 25 year age group.
First place in each of the three age categories went to Luca Yi, 12-15 years, for "Solo Act"; Llewellyn Badger, 16-19 years, for "Can" and Brianna Shaw 20-25 years for "The Isolation of Conversations".
Hiromi Matsuoka said making a short film was much harder than making a long one, and she enjoyed reviewing the entries and assessing the creativity and resourcefulness of the entrants.
"You really have to have your storytelling wits about you to tell a tale in one minute or under.
"All of the entries addressed the 'Use what you've got' criteria by showing a lot of creativity and resourcefulness in devising locations, wardrobe, and props with whatever was at hand"
Kate Howarth said she was really impressed by the standard set by entrants.
"Their technical skills and ability to tell a great story in just 1 minute were inspiring," she said.
"The future of filmmaking is in great hands. Personally, I was particularly pleased to see past South East Arts YOOFTube entrants showing their developing technical and storytelling skills."
The three themes for the festival, funded by a NSW Department of Communities and Justice Youth Week Grant, were:
Worst Summer Eva – tell us why

Isolation Stories – filmed in one room by one actor

DIY101 – tell us how to do or make something.
You can view all of the entries on Bega Valley Shire Library's website
END
---
Rate This Page
---
Share This Page