Insect Ramble in Eden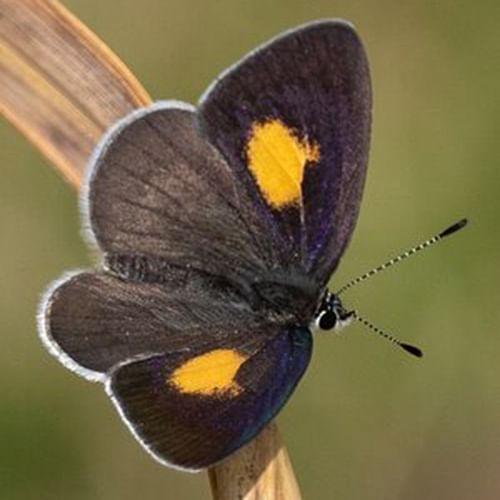 5 November 2019
Bega Valley Shire Council is partnering with Atlas of Life to host an Insect Ramble in the Lake Curalo Foreshore Reserve in Eden from 10am on Sunday 10 November. Everyone is invited to join local naturalists and visiting scientists (entomologists and ecologists) on the search for butterflies, beetles, grasshoppers and bugs along the foreshore of Lake Curalo.
Bega Valley Shire Council's Natural Assets Officer, Jessica O'Brien, believes the event offers a golden opportunity to participate in a citizen science project. "The Insect Ramble is a great opportunity for locals to learn about the biodiversity of our natural environment and share insights with experts in the field."
The Lake Curalo Foreshore Reserve is a biodiverse patch of regenerating wetland and edge habitat within Eden's town boundaries. The Reserve is a refuge for a variety of birds, but we will be on the search for any insects we can find, with wings or without. Insect experts Dr Roger Farrow and Stuart Harris will be in attendance to help with the search, sharing their enthusiasm for insects and other invertebrates.
The event is part of a larger 'Wings of Spring' weekend taking place all across the shire, which includes a series of events hosted by the Atlas of Life, a bird walk in Kameruka on Saturday morning and a presentation on pollination and insect-eating plants at the Tura Marrang Library on Saturday afternoon. These events provide opportunities for people to meet in person as they explore, discover and record the biodiversity of our region.
Participants will meet at Lakeside Drive in Eden and are advised to bring sun smart clothing and sensible shoes, a camera, binoculars for bird watching, lots of water and some lunch. People of all ages are welcome, however those under 15 years of age must be accompanied by an adult.
More info on the Wings of Spring here https://atlasoflife.org.au/news-events/2019/wings-of-spring and information on the Insect Ramble can be found here https://atlasoflife.org.au/surveys-bioscans/insect-ramble-10-nov
END
---
Rate This Page
---
Share This Page