New BlazeAid camp to open in Towamba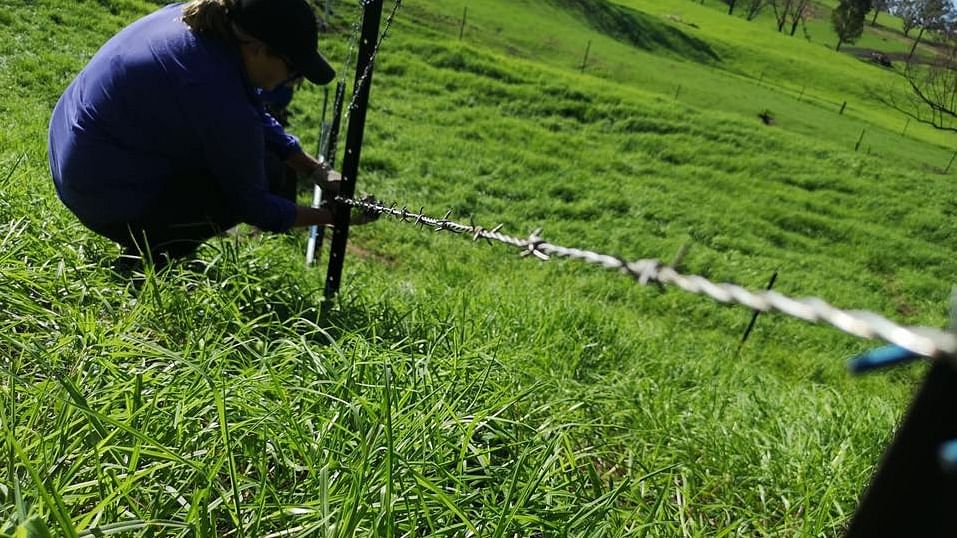 2 March 2020
Bega Valley Shire Council today welcomed the announcement that a new BlazeAid camp will be set up at Towamba to support bushfire affected residents in the south of the shire, and the wheels are in motion to establish an additional camp at Bemboka in the near future.
The Towamba camp will be established at Towamba Hall in the coming weeks, with a view to commence works on affected properties around Monday 17 March 2020.
This southern camp will provide aid to bushfire-affected communities in the villages of Towamba, Kiah, Pericoe, Wyndham, Rocky Hall, Narrabarba, Wonboyn Lake and surrounding areas. Towamba Hall was identified as the most suitable site due to the facilities available to support the camp and it is central to the affected areas. Mayor Kristy McBain said BlazeAid volunteers are already making a huge difference in Cobargo and surrounds and there was a strong need in other parts of the shire.
"The Cobargo camp has been operating since mid-January and hosts between 60 and 120 volunteers who have cleared 80 kms of damaged fencing, replaced 70 kms of fencing and carried out 400 hours of chainsaw works. In total, the Cobargo camp volunteers have committed 10,500 service hours in the community to date.
"This is an incredible story of people from all over Australia and even around the world, working alongside residents to help get critical infrastructure in place on properties devastated by bushfire," Cr McBain said.
"It's humbling to think of the time and sheer hard labour people are giving voluntarily to our community.
"With support from Council and the state government, and the generosity of businesses such as Cleanaway, Coates Hire, Minderoo Foundation and Bega Cheese, BlazeAid will continue to operate in Cobargo for some time yet.
"It's great news that they will now have a new camp in Towamba for those impacted in the south of our shire."
BlazeAid Towamba's appointed Camp Coordinator, Andy Welch encouraged people who need support or those who want to volunteer to register directly with the closest Camp Coordinator. For Cobargo that is Dean on 0408 080 932 and for Towamba, Andy on 0459 135 784. Council's Recovery Centre is also able to register the details of landholders who require assistance from BlazeAid.
"We know there are more people out there that could use our help," Andy said. "It can take as little as 10 minutes on the phone for us to get some details and we'll get the first available crew straight out to help.
"And we'd always love more volunteers. You don't need particular skills, just a willingness to get amongst it. Come for a day or a month. We provide a site for your tent or caravan, meals, hot showers and the opportunity to be a part of rebuilding community."
BlazeAid organisers are working towards establishing an additional camp at the showground in Bemboka, with further details to follow shortly.
For more information about volunteering, requesting assistance or wanting to make a donation, please call Dean on 0408 080 932 or Andy on 0459 135 784.
For members of the community who would like more information about BlazeAid camps in their area, please contact Council's Kylie Ryan on 0439 768 818.
Related Pages
New BlazeAid camp to open in Towamba
---
Rate This Page
---
Share This Page