New citizens welcomed to the Shire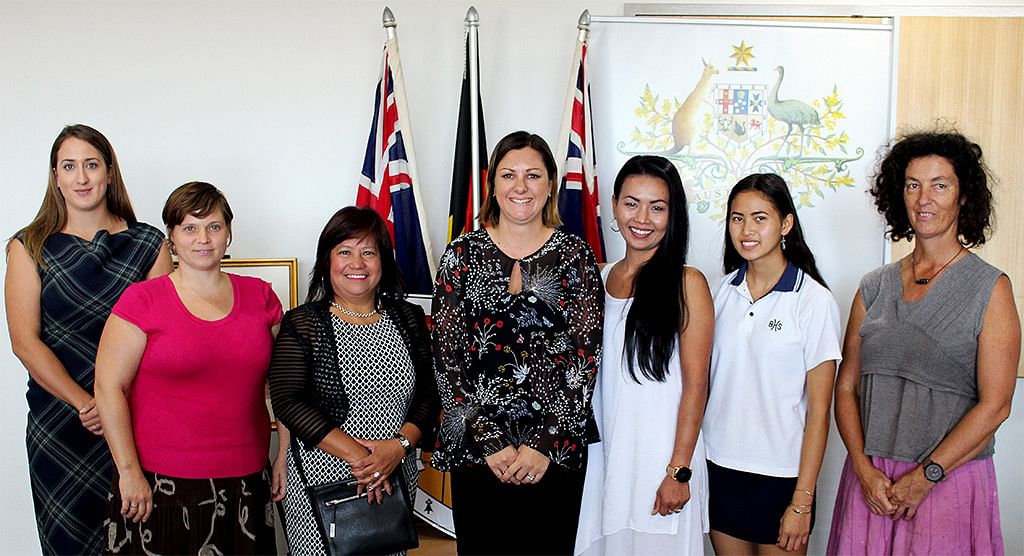 10 April 2018
A Citizenship ceremony was held on Monday in the Bega Valley Commemorative Civic Centre, welcoming six new Australian Citizens.
The citizens were presented with a Certificate of Australian Citizenship in front of their family members and friends in the Council Chambers.
The origins of our newest citizens include Zimbabwe, Thailand, Philippines, United States and Canada.
Bega Valley Shire Council Mayor, Cr Kristy McBain, said she congratulated the newest citizens of the Bega Valley Shire, and on behalf of the local community wished them well as they start their new lives as Australians.
"Australian citizenship is something to be valued and celebrated, and this week is a moment in the lives of our newest citizens to be remembered with pleasure.
"Choosing to become an Australian citizen is an important expression of loyalty and commitment to our country," Cr McBain said.
For further information or to apply to become an Australian Citizen, contact the Department of Home Affairs on 131 880 or visit their website: http://www.immi.gov.au/
Photograph: New Australian citizens Chloe Garrs, Shannon Woloshyn, Flordeliza Grealy, Kunya Goddard, Siriwan Namlee and Suzanne Milligan, with Mayor Cr Kristy McBain (centre) following Monday's Citizenship ceremony.
END
---
Rate This Page
---
Share This Page