Draft climate resilience strategy to be exhibited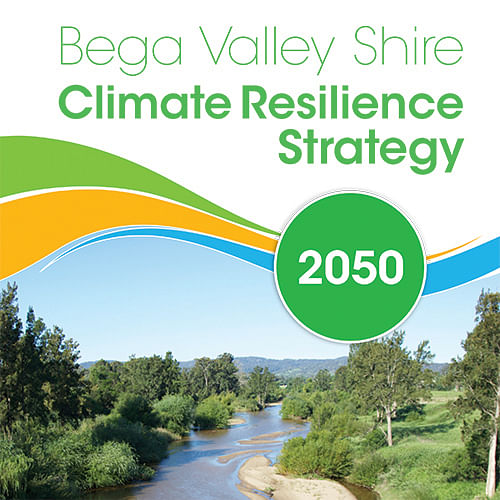 30 October 2019
Council has today resolved to publicly exhibit its draft Bega Valley Shire Climate Resilience Strategy 2050 for public comment.
The draft document proposes a resilience approach to addressing the projected impacts of climate change across the Bega Valley Shire.
Council's Director Community, Environment and Planning, Alice Howe, said the strategy is about making our community strong.
"It links to our environment, our economy, and our communities," Dr Howe said.
"It is about local actions we can all take to ensure our Shire is well placed to respond to climate-related challenges - now and into the future. This involves understanding our vulnerabilities, having positive conversations, and taking actions that yield benefits for the whole community."
The draft strategy sets out seven areas of response: protecting our natural systems; preparing for natural hazards; liveable and connected places, safe, active and liveable communities; diverse and thriving economy; energy security; and food security.
Across these areas, the document identifies areas of vulnerability and risk, ideas for local actions across the Shire, and a vision for success by 2050.
"We hope to generate more ideas for action from the community during the public exhibition period, and really encourage everyone to think about what they can do to contribute. Our final strategy will be a blueprint for a resilient Bega Valley Shire," Dr Howe said.
The draft Bega Valley Shire Climate Resilience Strategy 2050 will be on exhibition for a minimum of 42 days from 4 November 2019.
After the public exhibition period, Council staff will prepare a further report to Council which will include information on the economic and legal implications of the strategy on economic and agricultural activity in the Shire.
END
---
Rate This Page
---
Share This Page