Design refinement for roads upgrade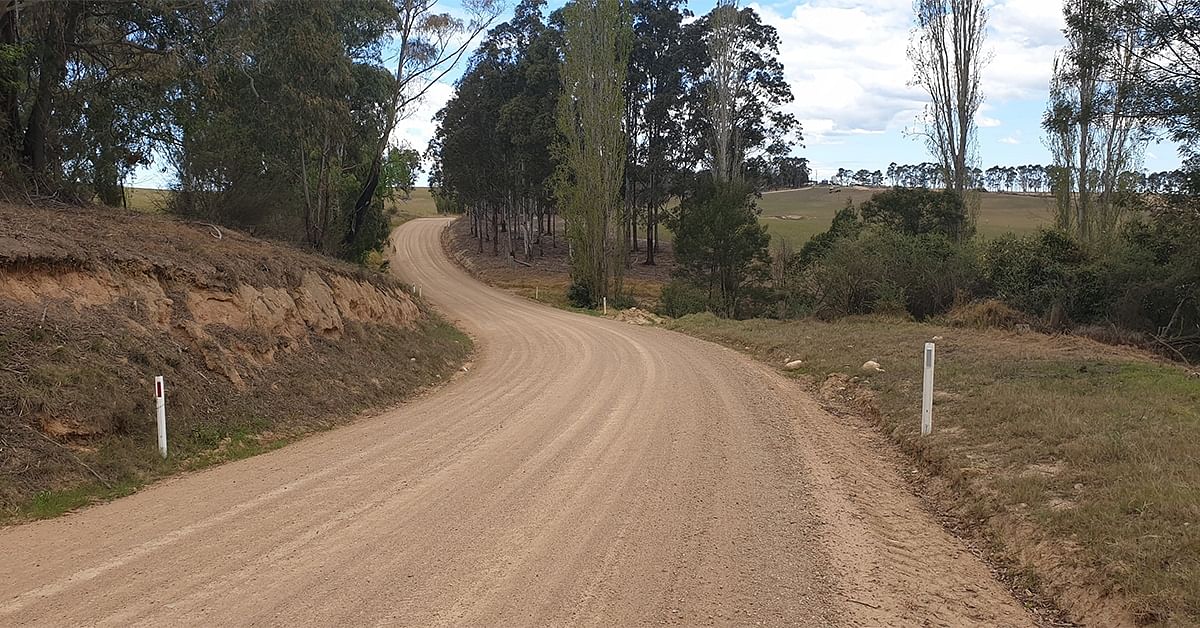 Photograph: The Towamba and Burragate Roads upgrade project will see the entire 47.4 kilometre stretch sealed.
17 June 2020
Bega Valley Shire Council is working closely with our project management and design consultants, GHD Pty Ltd, and Transport for NSW to refine and finalise the detailed design for the highly anticipated upgrade of the Towamba and Burragate Roads.
This refinement work is focused on ensuring the $10 million made available by the NSW Government is used in the most cost effective and practical manner possible.
When completed the Towamba and Burragate Roads upgrade project will see the entire 47.4 kilometre stretch sealed, with the work to include sealing, pavement stabilisation, the installation of new guardrails, drainage works and signage to improve safety and driveability.
Council's Manager Property and Project Services Assets and Operations, Daniel Djikic, said with the design process nearing completion, the construction contract is set to go to tender next month.
"This extra layer of due diligence we are currently undertaking has meant we are currently slightly behind the original project timeline; however, we are still on track for construction to commence before Christmas this year and the project to be completed in 2021," Mr Djikic said.
"The Towamba and Burragate communities are highly supportive of this project as it will enable all weather access from these outlying villages to the larger commercial hubs of Eden, Bombala, Pambula and further afield.
"With 121 properties along the route at last count it will be fantastic to see the huge benefits the project will bring."
Routine maintenance of the road will continue as usual, until the upgrade works commence, with the next scheduled grading of the road due to commence in approximately three weeks. Additionally, Council has implemented a culvert maintenance and replacement program along the route to ensure that the drainage structures beneath the road are 100% sound, prior to upgrading the road.
Further community information activities are being planned, however in light of the ongoing COVID-19 situation, the community meeting previously flagged to occur this month won't be going ahead in a 'town hall' style.
To keep up to date with the Towamba and Burragate Roads upgrade project, head to our major projects page
END
Related Pages
Design refinement for roads upgrade
---
Rate This Page
---
Share This Page