Costa: Bega Valley kids leading change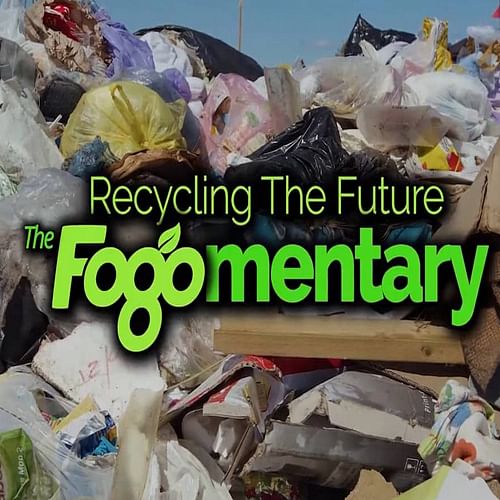 Television and media personality Costa Georgiadis used the launch of The FOGOmentary to congratulate more than 50 Bega Valley children for leading change.
Bega Valley Shire Council hosted the children and their families at the world premiere of the locally-produced documentary about the Food Organics Garden Organics (FOGO) bin collection service.
More than 50 children aged between five and seven who auditioned earlier in the year and a group of St Patrick's Primary School pupils walked the red carpet at Bega Commemorative Civic Centre for the screening of Recycling the Future… The FOGOmentary .
Costa and residents from Mirador and the Tathra AFL Football Club, who also appear in the film, were also at the event.
"Did you realise and girls boys that you're part of something really big? This is change!" Costa said to the 300-strong crowd.
"As people get older they find it hard to change but you boys and girls can do change like 'yep, sweet as bro', it's cool'. You are leading the change! You're taking the change that Council has set up with FOGO to say 'we don't want to fill up holes anymore, we want to take all this wonderful waste which is a valuable resource, and turn it into compost!'"
Costa also urged the children to be guardians of their green-lidded FOGO bins to ensure the wrong things didn't go in.
"You are the guardians of this compost that Council is making from your FOGO bins and when you check to make sure your families keep out the bad rubbish like plastic, that makes you the key to the system. The guardians are critical – you are so important!"
With FOGO, weekly collections of the green-lidded bins have replaced the old four-weekly collection. Red and yellow bins are collected on alternate fortnights. There is no change for people who don't have a green bin service.
Council Waste Operations Officer and FOGO project coordinator Joley Vidau said it had been a privilege to work with local families to create The FOGOmentary, which will become an education resource for schools.
"I am so impressed with how much the kids in our community know about waste and recycling. This night is all about Council saying a big thank you to all of you," she said.
"I personally am really passionate about the environment. If you're given an opportunity to make a difference you have to seize it and feel fortunate to be part of a Council that embraces this change."
Part of a $641,400 'Waste Less Recycle More' grant from NSW Environment Protection Authority went towards producing The FOGOmentary which can be viewed on the Bega Valley Waste and Recycling Facebook page. The documentary will soon be available to schools to incorporate into their waste and recycling education programs.
The 'Waste Less Recycle More' program aims to encourage local communities to think differently about waste avoidance, recycling, littering and illegal dumping. It funds projects which deliver conveniently located, value-for-money waste infrastructure that makes it easier for households and business to 'do the right thing'. It also encourages innovative regulatory approaches to protecting the environment and supports investment in new waste programs.
Related Pages
Costa: Bega Valley kids leading change
---
Rate This Page
---
Share This Page