Spirit of innovation alive in Bega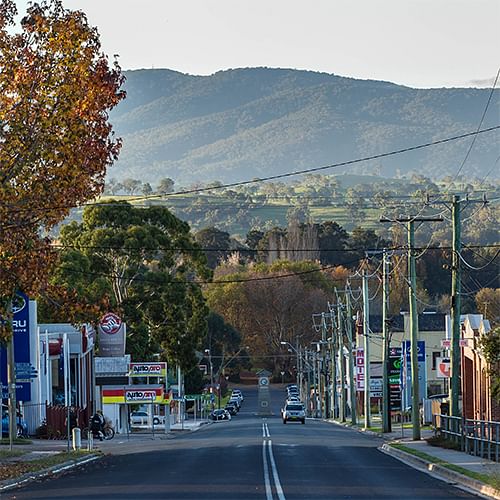 7 March 2018
The collective preparedness of the Bega community to take advantage of new business opportunities will be strengthened by this week's launch of the Future Towns project.
Supported by funding from the NSW Department of Industry, Bega Valley Shire Council and the Bega Chamber of Commerce have joined forces to help local businesses and organisations embrace the use of technology and subsequently grow their business.
Participation in the Future Towns project is open to local businesses, and not-for-profit community groups in the Bega area.
Council's Manager of Economic Development, Daniel Murphy, said Future Towns will support the spirit of innovation that has always existed in the Bega community.
"You only have to look at Bega Cheese, the UOW campus, the new hospital, or the wider small business community to see that Bega has never been a place to stand still. People are here to have a go and build prosperity for their community," Mr Murphy said.
"In the next two months Council and the Chamber will undertake a local business survey, hold a series of workshops, research and develop a Digital Ready Plan, and develop an online portal.
"We'd like to see a wide range of businesses and interests represented and we're hoping to use the program to learn more about how businesses need digital support throughout the Shire," Mr Murphy said.
Local business and marketing consultant, Nigel Ayling, and his company, Solutions 4 Biz, will steer the project.
"As well as the workshops, we will also be looking to identify three or four key local businesses that want to take up the challenge and really upscale their business online," Mr Ayling said.
"These businesses will receive extra assistance, including potential one-on-one sessions to help develop their opportunities further.
"It could be an agricultural business looking to create efficiencies in managing their clients, a retailer who wants to sell more online, a carpet cleaning business looking for more leads, or a not-for-profit looking to tap into a new market. The scope of the project is fairly wide.
"This first stage will be pretty exciting as we recognise and explore the local opportunities, with a view to accessing future funding to develop projects moving forward," Mr Ayling said.
An information session on the project will be held at Club Bega on Wednesday, 14 March from 5.30pm.
More information is also available through the Bega Valley Future Towns Facebook group https://www.facebook.com/groups/765008460367221/ or by contacting Project Manager, Nigel Ayling, on 0412 463 386.
END
---
Rate This Page
---
Share This Page