Trigger points for opening the Shire's estuaries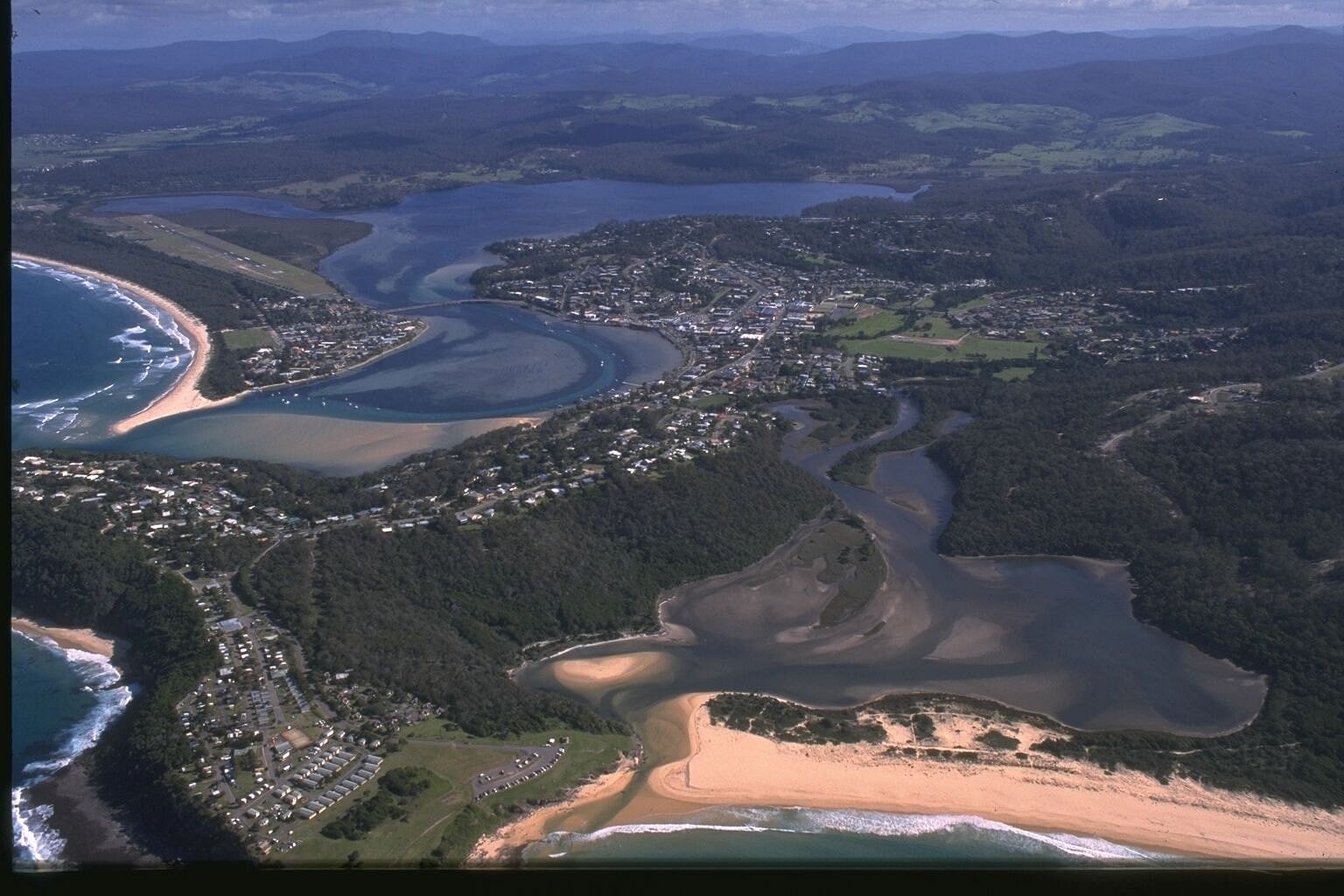 Merimbula and Back Lake
17 July 2020
Council is aware of the concerns of our community regarding the opening of certain estuaries, due to flooding after this week's heavy rainfalls.
"Persistent heavy rainfall this week caused the Tathra-Bermagui Road to flood between the Tathra Beach Country Club and north of the bridge at Mogareeka," Acting Director Community, Environment and Planning, Keith Tull said.
"This was caused by the Bega River reaching a height of 1.8m; resulting in its opening on Wednesday.
"The trigger for opening Bega River is 1.36m or 1.26m with 200mm rain predicted, however the height had not reached this point on Tuesday.
"The length of time estuaries remain open depends on the volume of water flowing from the catchment, tides and the influence of wave activity at the entrance.
"Bega River was last opened in February and closed again in late May due to multiple large swells depositing sand in the entrance channel."
The trigger point for Wallaga Lake opening is 1.25m or between 1.1m and 1.25m for three months; today the height is 0.684m.
The trigger point for Back Lake, Merimbula opening is 1.4m or between 1.2m and 1.4m with 100m rain forecast. Back Lake was opened yesterday at a height of 1.44m.
The trigger point for Lake Curalo, Eden opening is 1.2m or between 1m and 1.2m with 100mm of rain forecast. Yesterday it was 1.076m and the inflow is now stable.
As yet, there is no formalised trigger for Wonboyn Lake, however, a draft policy is being prepared. The lake was opened on 1 June this year and is still open.
"Council staff monitor a number of estuaries in the Shire using live water height gauges and we have a number of options for managing flood risk, such as protection works, improved infrastructure, revised emergency response procedures and planning controls," Mr Tull said.
---
Rate This Page
---
Share This Page