Fresh Salt - creative responses to exceptional landscape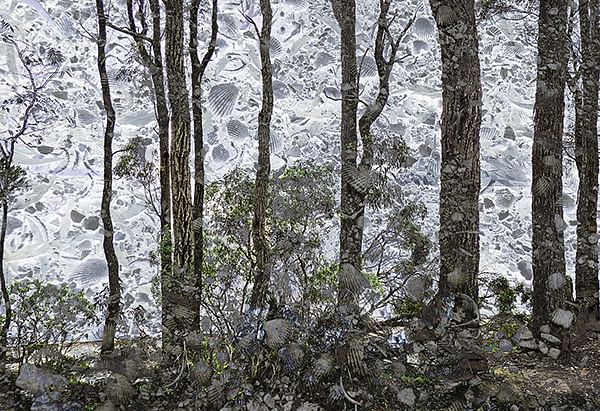 22 January 2018
Two of the region's peak cultural institutions are joining forces, shaping a dynamic new art experience.
The Fresh Salt exhibition will be launched on Friday, 2 February representing not just a creative collaboration between the Bega Valley Regional Gallery and Four Winds, but also the region's visual artists, musicians, composers, choreographers, and creative writers.
The works on show are the result of three field trips to eight exquisite estuaries between the sacred mountains of Gulaga and Mumbulla in Yuin Country.
Underlying the significance of the project is the cultural conversation that has transpired between Aboriginal elders, scientists, historians, farmers, council workers, residents, and artists.
Fresh Salt aims to raise community awareness about the ecological and cultural significance of the area through the power of art.
As the waters mingle so do the artists, the knowledge, the ideas, the sharing," Four Winds Artistic Director, James Crabb, said.
"We are fortunate to live and work in an exceptional and dynamic landscape, Fresh Salt is a creative response to that, through images, words, movement, or music.
"People will see what is familiar in a new light and will leave with a better grasp of some of the complex issues around us.
"Fresh Salt is a triumph and a real example of how art helps us share, process, reflect, and better understand the world," Mr Crabb said.
Side by side with the art, the project has created time; time to talk regardless of background or expertise and celebrate a shared interest in the Bega Valley.
Regional Gallery Director, Iain Dawson, said Fresh Salt is an incredible exhibition to kick off the new year.
"I am thrilled to be working with our colleagues at Four Winds to present these important works from local artists," Mr Dawson said.
"For our 30 year anniversary, this exhibition represents the ethos behind the origin of the Bega Valley Regional Gallery, which opened after 40 years of advocacy by the local arts community.
"The opening of the exhibition will be more than speeches, with live performance works set to enhance the evening immensely."
Fresh Salt opens at 6pm on Friday, 2 February at the Bega Valley Regional Gallery for an exclusive two week season ending 17 February.
Photograph: Fresh Salt, Peter Cotton's Midden, Wallaga Lake.
END
---
Rate This Page
---
Share This Page