Dr McKee Fountain cooling Bega down again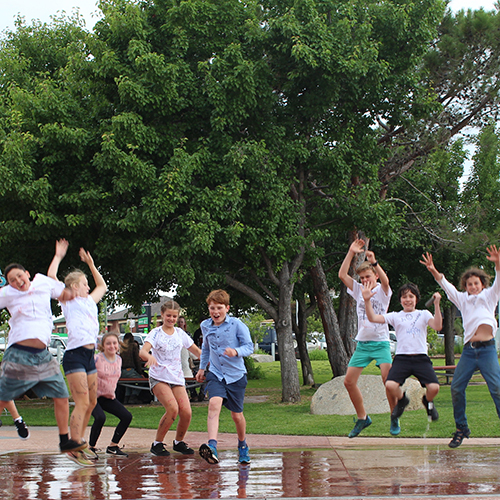 Thursday, 14 December 2017
The Doctor John McKee Memorial Fountain in Littleton Gardens is firing again just as school breaks up and local families and visitors move into holiday mode.
The water jets were shooting high into the air again on Thursday in time for the Bega Block Party, and will continue each day of the summer school holidays between 11am and 6pm.
With recent changes to the legislation around interactive water fountains, splash pads and water spray parks, Council has had to review the previous operations of the fountain and develop new processes to maintain water quality and public safety.
This review builds on the work that has already been completed since the fountain was installed.
Council's Aquatic and Leisure Facilities Coordinator, Nicholas Hoynes, said that under these recent legislative changes, the operation of the fountain had to be maintained to the same standards as a public swimming pool.
"Water features such as the Doctor McKee Fountain are visually pleasing in park settings, but also provide the opportunity for people to cool off during the warmer summer months," Mr Hoynes said.
"However, similar to our other public swimming pools in the Shire, we need to ensure the fountain is tested daily and routine maintenance is implemented to maintain water quality and public safety."
Council is trialling new operating processes over the six week school holiday period, with the intention to review and continue into 2018.
We ask that residents and visitors assist Council, by reporting any vandalism, damage, or contamination incidents, phone 6499 2222.
Photograph: Bega school kids happy to see the Doctor McKee Fountain firing again.
END
---
Rate This Page
---
Share This Page