Dry weather impacting on road maintenance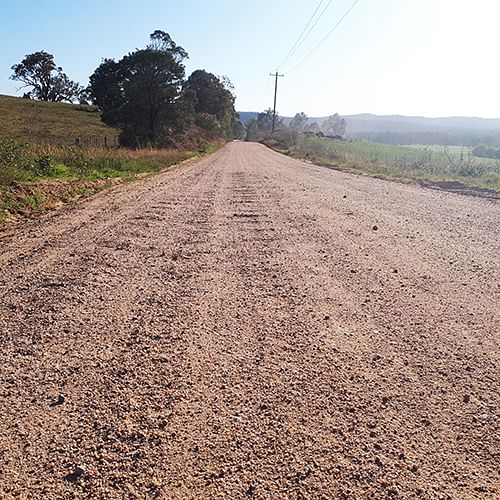 21 November 2019
Due to the prevailing dry conditions, Council will be reducing unsealed road maintenance activities in the short-term.
Council's Director Assets and Operations, Anthony McMahon, said the rural water extraction points used by Council to obtain water for road grading activities have dried up or become unusable because of access constraints.
"Although using potable water from towns is possible, and is already being accessed in some locations, it is not ideal as the waterpoints are often far from the grading location, leading to high transport costs and long turnaround times. Additionally, the actual cost of using town water is prohibitive," Mr McMahon said.
"In order not to deplete water any more than is necessary and to share available water with other users and the environment, an operational decision has been made to reduce the grading frequency in some areas based on a risk assessment of the road conditions.
"Dry grading of the network has been considered but given the dust issues and the inability to compact the loose gravel, this is not a safe or desirable option.
"For these reasons some roads will not get all of their annual scheduled grades until either alternative water sources have been identified or there is sufficient rainfall to re-establish the existing waterpoints.
"Council is actively pursuing other options with relevant agencies and individuals, including the use of brackish water from some of the tidal waterways, access to private dams and using recycled water from our treatment plants," Mr McMahon said.
Monitoring and inspections of the unsealed roads will continue and identify those that are most in need of maintenance, with school bus routes being a priority.
For more information contact Council's Road Maintenance Coordinator Cliff Shipton, on (02) 6499 2222 or email cshipton@begavalley.nsw.gov.au
Photograph: Due to the prevailing dry conditions, Council will be reducing grading activities in the short-term.
END
---
Rate This Page
---
Share This Page