Jobs and skills for the future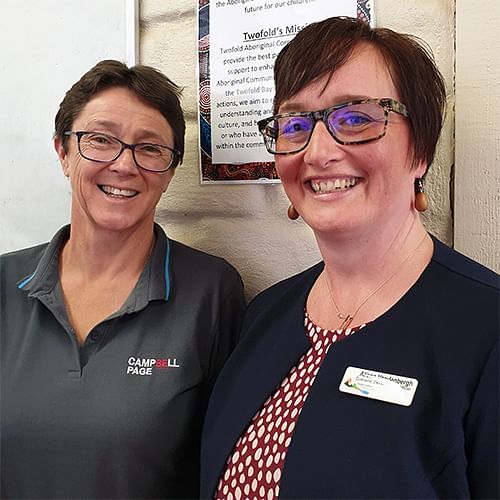 24 October 2019
Bega Valley Shire, in partnership with well-known employment services provider Campbell Page, has embarked on 'Jobs & Skills Bega Valley' – a project to create a better environment for meaningful employment and learning opportunities into the future for people at all stages in life.
Council's Economic Development Officer, Alison Vandenbergh, said the project aims to provide insights into our labour market, our future direction, challenges and opportunities to set up our community and our Shire for the job demands of the future.
"Western Research Institute has been engaged to undertake the research work in the project. Their staff will be seeking to interview and engage with businesses, organisations and individuals across a broad spectrum to gain a full understanding of the needs and attributes of the area, and a deeper analysis of Eden's job market needs," Ms Vandenbergh said.
Council's Economic Development team has taken on this challenge to support our region's education and skills providers, our organisations working with job seekers, our schools developing our young minds and entrepreneurs of the future, and State and Federal Government agencies looking to develop new employment and training programs.
"All these groups are making investment decisions that affect our community and our ability to bring sustainable, inclusive economic development to the Shire," Ms Vandenbergh said.
"The practical guide and research analysis created as part of this project will support decision makers to make better decisions about our Shire's jobs future. We know the community wants quality job opportunities now and into the future.
"There will be plenty of activities for community, businesses and local industries to get involved. The more voices we can hear the more we can make sure that this 'Jobs & Skills Bega Valley' project sets up our Shire for a bright employment future.
"We are grateful to both Campbell Page Eden for coming on board as our project partner and to Far South Coast Regional Development Australia for supporting our grant proposal," Ms Vandenbergh said.
This project is funded under the Regional Employment Trials grant program, through the Australian Government Department of Employment, Skills, Small and Family Business. This grant opportunity is still open to new projects that aim to stimulate local job opportunities.
If you have a project idea contact Council's Economic Development Officer, Alison Vandenbergh, at AVandenbergh@begavalley.nsw.gov.au or on (02) 6499 2222.
Photograph: Campbell Page's Head of Community Services, Anne Hodge, and Council's Economic Development Officer, Alison Vandenbergh, are excited about the upcoming 'Jobs & Skills Bega Valley' project.
END
---
Rate This Page
---
Share This Page