Kisses Lagoon restoration complete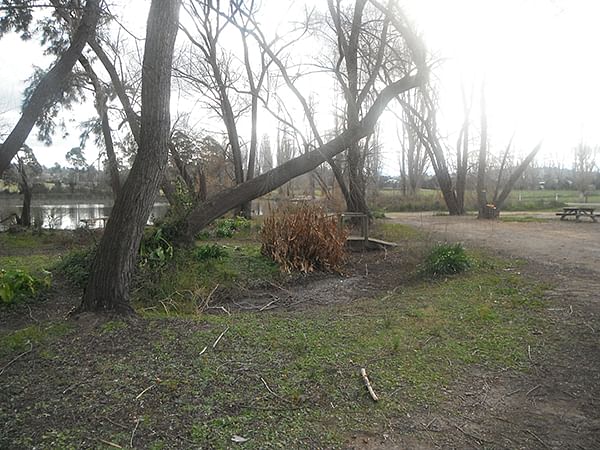 Tuesday 25 July 2017
The Kisses Lagoon restoration project is complete, with Bega locals and visitors alike now able to take advantage of the greatly improved recreational opportunities on offer at the town's northern gateway.
One of the most significant natural resource management projects undertaken by Council in partnership with Local Land Services, it has included many varied elements over its three-year lifecycle.
Building on the previously completed Bega River Reserve project, the wider Kisses Lagoon wetland restoration project has featured the removal of a large range of weeds, significant revegetation, new car parking and recreational facilities, landscaping, interpretive signage, stormwater audits, water quality and macroinvertebrate sampling and most recently, a new pedestrian path linking the western neighbourhoods with the existing pathway network and CBD more broadly.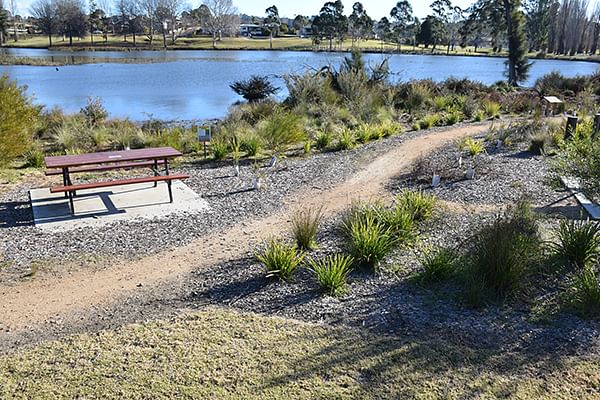 Through showcasing natural resource management techniques in an urban setting, there have also been excellent opportunities to increase the community's collective knowledge through programs such as local business stormwater education and school education programs.
Bega Valley Shire Council's Coastal Management Officer, Kyran Crane, said the Bega Urban Floodplain Wetlands Restoration Project was initially developed to showcase natural resource management techniques in an urban setting by making it a drawcard for visitors and prioritising biodiversity management.
"We believe these key objectives have been reached," Mr Crane said.
"It's great to see the community enjoying the space, interacting positively and clearly valuing the local environment here in Bega. The feedback Council has received regarding the project has been overwhelmingly positive," Mr Crane said.
Funding for the project was sourced from several different streams with the NSW Environmental Trust, Local Land Services, and Bega Valley Shire Council all contributing.
For more information on the wider Kisses Lagoon wetland restoration project contact Bega Valley Shire Council's Environmental Services Team, on (02) 6499 2222.
Photographs: Kisses Lagoon main car park and public use area before and after the works
END
Scroll down to Like | Share | Comment on this page
---
Rate This Page
---
Share This Page
---