Keep recycling in the Bega Valley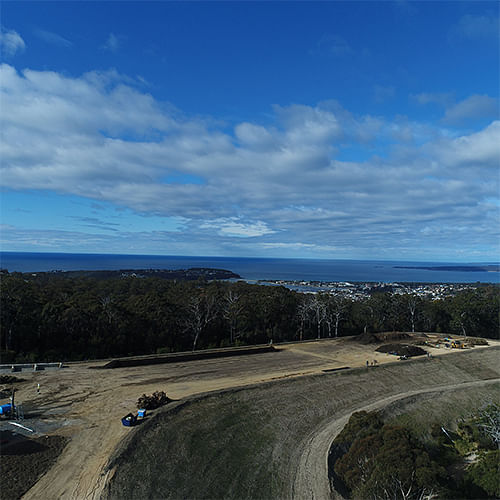 8 August 2017
In response to Monday night's ABC Four Corners report on problems within the waste industry, Council is reminding residents of the immense benefit that waste recovery and recycling represents.
The report covered a broad range of problems in the waste management system including interstate waste transport, NSW government landfill levies, glass recycling, illegal landfilling, corruption and waste to energy.
Council's Manager of Waste and Recycling, Toby Browne, said that the ABC report failed to balance the specific problems in the recycled glass market against the overall economic and environmental benefits of recycling when compared to landfill.
"Recycling employs more people and it recovers finite natural resources. But materials that are recovered for recycling like all other resources are subject to market realities. At the moment there is a glass glut. Not so long ago the price of scrap metal dropped through the floor. Markets fluctuate, innovations are introduced and we keep finding solutions to a very large and complex problem," Mr Browne said.
"While I think people should be aware of these issues, the report did not reveal anything that is not already in the public domain. I can assure Bega Valley residents that we are not directly or indirectly involved in landfilling in Queensland. Glass is typically being crushed at Material Recovery Facilities for use in civil engineering applications because the recycled glass market has crashed. There are problems but also significant local opportunities."
At present the recycling collected in the Bega Valley is transported to the Shoalhaven for sorting and marketing. The amount of material collected each year is approximately 5000 tonnes.
"There is an opportunity to sort our recycling and add value to other waste streams locally. We shouldn't be transporting glass long distances by road when we can process and use it here. The benefits of a local MRF would include; local jobs; an income from the NSW container deposit scheme; and a greater degree of control over what we collect and what happens to it. This initiative is currently under active consideration by Council's Waste Strategic Working Group so watch this space," Mr Browne said.
Photograph: Organic Waste Recycling at Merimbula Waste Depot
END
---
Rate This Page
---
Share This Page