Information sessions on runway extension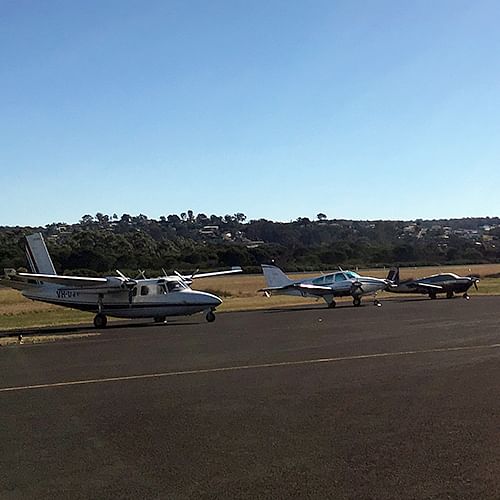 20 August 2019
Local consultancy firm, NGH Environmental, are currently finalising an environmental assessment of plans to extend the Merimbula Airport runway.
A key component of this process will be thorough community consultation, with the public set to have the opportunity to provide feedback on the proposal.
An open community information session is being held on Tuesday (27 August) from 1.00pm – 7.00pm in the Twyford Hall meeting room in Market Street Merimbula, where attendees will be briefed on the environment investigation and invited to provide the project team with their feedback.
Experts in the aquatic environment, surface water, noise, flora, fauna and biodiversity will be on hand along with Council representatives.
A separate invitation only session will be held on Monday (26 August) for residents and businesses in the immediate vicinity of the airport.
Aviation experts Lambert and Rehbein, with a team including pilots, engineers and runway specialists, have led the plan development for the runway extension.
Council's project manager, Jenny Symons, said the extension project is needed to allow a greater range of aircraft and airlines to provide both passenger and freight services to the region.
"It is important to note that the proposed additions are to be used for the commencement of take-offs only. As a result, aircraft will complete their take-off and land in the current locations and consequently the flight paths and heights will not need to change," Ms Symons said.
"The successful completion of the extension, which is consistent with the current approved master plan for the site, would make the airport less dependent on the current provider and better able to adapt to the ongoing growth of passenger numbers.
"NGH's environmental assessment includes potential impacts on the lake, flora, fauna and the surrounding community in addition to the development of a noise management plan and we are very interested to hear from the community throughout this important process," she said.
The work around the runway extension is being conducted in tandem with the terminal upgrade that is well underway and due for completion before Christmas.
The Merimbula Airport Runway Extension project is being jointly funded by the NSW Government and Bega Valley Shire Council.
For more information on the project, contact Jenny Symons on (02) 6499 2222, or email JSymons@begavalley.nsw.gov.au
Photo: Light planes on the runway at Merimbula airport.
END
Related Pages
Information sessions on runway extension
---
Rate This Page
---
Share This Page