Towamba Road updated traffic conditions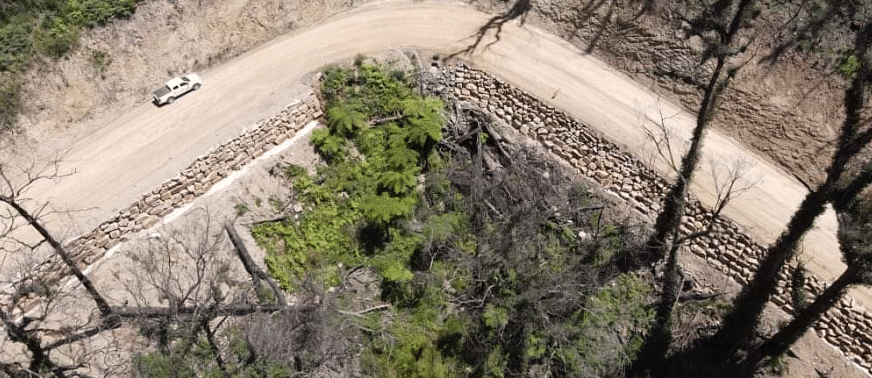 A bushfire damaged section of Towamba Road has been restricted to single-lane traffic following discovery of unstable ground during repair works.
The section between Ben Boyd Road and the Snake Track will be under traffic light control for approximately two-weeks while remediation works are conducted.
Contractor, John Michelin & Son is conducting works to install a retaining wall in sections of the road damaged during the Black Summer bushfires.
Parts of the road were deemed unstable during repair works and traffic has been restricted to one lane and is unsuitable for heavy vehicles.
During repair works, heavy vehicles should access Towamba via Mount Darragh Road and the Towamba Burragate Road.
The affected section is separate to the currently closed section between Nullica Shortcut Road and Ben Boyd Road.
The closed section is due to ongoing upgrade works and is closed to all traffic except emergency services vehicles until Friday 16 April, between 7am-5pm on weekdays.
The road will open overnight and every Saturday and Sunday during the closure period, however the light vehicle and single-lane restriction will remain in place all hours and all days for approximately two-weeks while retaining walls are installed.
Road users should drive with care and to the conditions.
---
Rate This Page
---
Share This Page