Talk to us about the cemeteries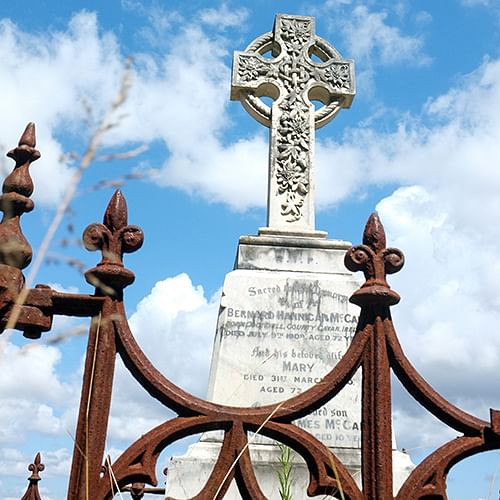 4 February 2019
The absolute importance of cemeteries to communities can never be underestimated.
They represent the final resting place for our loved ones, hold deep historical connections, provide important snapshots into the past and connect families.
With this in mind, Bega Valley Shire Council is wholeheartedly committed to the ongoing preservation and improvement of the Shire's 14 cemeteries.
A key step in doing this effectively is the development of a strategic plan to guide their overall management; giving consideration to cultural and religious issues.
Council has engaged local firm Kategic to undertake this important task, with a vital plank in the process being the collection, collation and understanding of community sentiment and ideas.
Multiple strategic issues are to be considered, including any Native Title implications, future infrastructure needs and future expansion and land acquisition requirements.
Another one of the key objectives is to assess the financial sustainability of the cemeteries and how fees and charges are managed and applied.
The development of the strategic plan also provides the ideal opportunity to accurately map plots and digitise records.
Cemeteries and Halls Officer, Katrina Berenguer, said the consultation program aims to enable all stakeholders to be able to share their views and feedback on the long-term vision for the cemeteries.
"Along with a survey that is available online at www.begavalley.nsw.gov.au/haveyoursay and in hard copy at the front desk of Council's administration office and at the libraries located at Bega, Bermagui, Tura Beach and Eden, three sessions will be held (in Cobargo, Bega and Pambula) to encourage community members to engage in the conversation," Ms Berenguer said.
"Prior to Council assuming management of the cemeteries in 2009, they were managed by local community groups and committees and we know there is a wealth of valuable knowledge out there.
"We encourage you to come along to the community consultations in person and provide your feedback."
They are being held at the following locations and times:
Date

Time

Location

Address

Tuesday

12 February 2019

10am – 12pm

Cobargo Public Hall (supper room)

18 Cobargo-Bermagui Rd, Cobargo

Wednesday

13 February 2019

10am – 12pm

Pambula Hall

13 Quondolo Street, Pambula

Thursday

14 February 2019

10am – 12pm

Bega Civic Centre – ground floor foyer

Zingel Place, Bega
The opportunity to participate in this initial consultation phase closes at 12pm on Sunday, 3 March 2019, however there will be further opportunities to comment on the draft document in the future.
For more information on the project, contact Council's Cemeteries and Halls Officer, Katrina Berenguer, on (02) 6499 2222.
Photograph: Our cemeteries contain some extremely valuable local history.
END
---
Rate This Page
---
Share This Page