Merimbula flood study enters new phase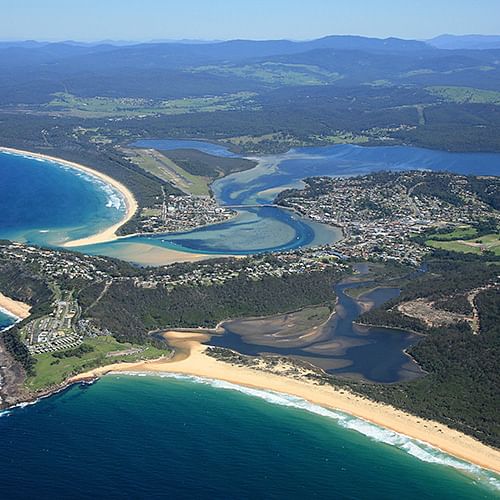 20 November 2018
With the Merimbula Lake and Back Lake Flood Study report finalised, Council is now undertaking a Floodplain Risk Management Study and Plan to look at various options to reduce the risks and damages caused by flooding as identified by the Flood Study.
The Flood Study was based on a mix of first-hand accounts from residents, historic flood marks, tidal data, rainfall records and modern modelling techniques.
Asset Management Coordinator, Gary Louie, said that his team and consultants, Rhelm, are now asking for input from the community on how to manage the flooding problems connected with both lakes.
"We're going back to the community; people provided us with valuable information during the initial data collection phase in May 2015 and again in September 2016 when we met with the community to discuss the draft findings of the study.
"This time, we're looking for information on flooding problems that people are aware of and suggestions on how they would like to see these problems addressed.
"People can give us their input through a survey or we'll be holding community information sessions on Thursday 6 December and Friday 7 December 2018.
"We greatly appreciate the community's interest and support with this long-term project and in the past local information has helped to round out the picture of flood risks within the catchment area," he said.
Information about the next step of this project will be sent out to selected residents and property owners within the study area; this same information is available on Council's website where a survey can be completed online at www.begavalley.nsw.gov.au/haveyoursay.
The survey closes on Sunday 16 December 2018.
Drop-in information sessions for the community will be held at Bega Valley Regional Learning Centre, 14 Cabarita Place, Merimbula as follows:
Thursday 6 December, 3.00pm – 6.00pm
Friday 7 December, 11.00am – 2.00pm
Council staff and consultants from Rhelm will be available.
If you have any questions, please contact Gary Louie on (02) 6499 2222.
NSW Office of Environment and Heritage and the Minister of Police and Emergency Services are supporting Council by providing technical assistance and grant funding for the project.
Photograph: Merimbula from the air showing Merimbula Lake and Back Lake.
END
Related Pages
Merimbula flood study enters new phase
---
Rate This Page
---
Share This Page