Successful Cobargo pilot paves way for extension of Disaster Relief scheme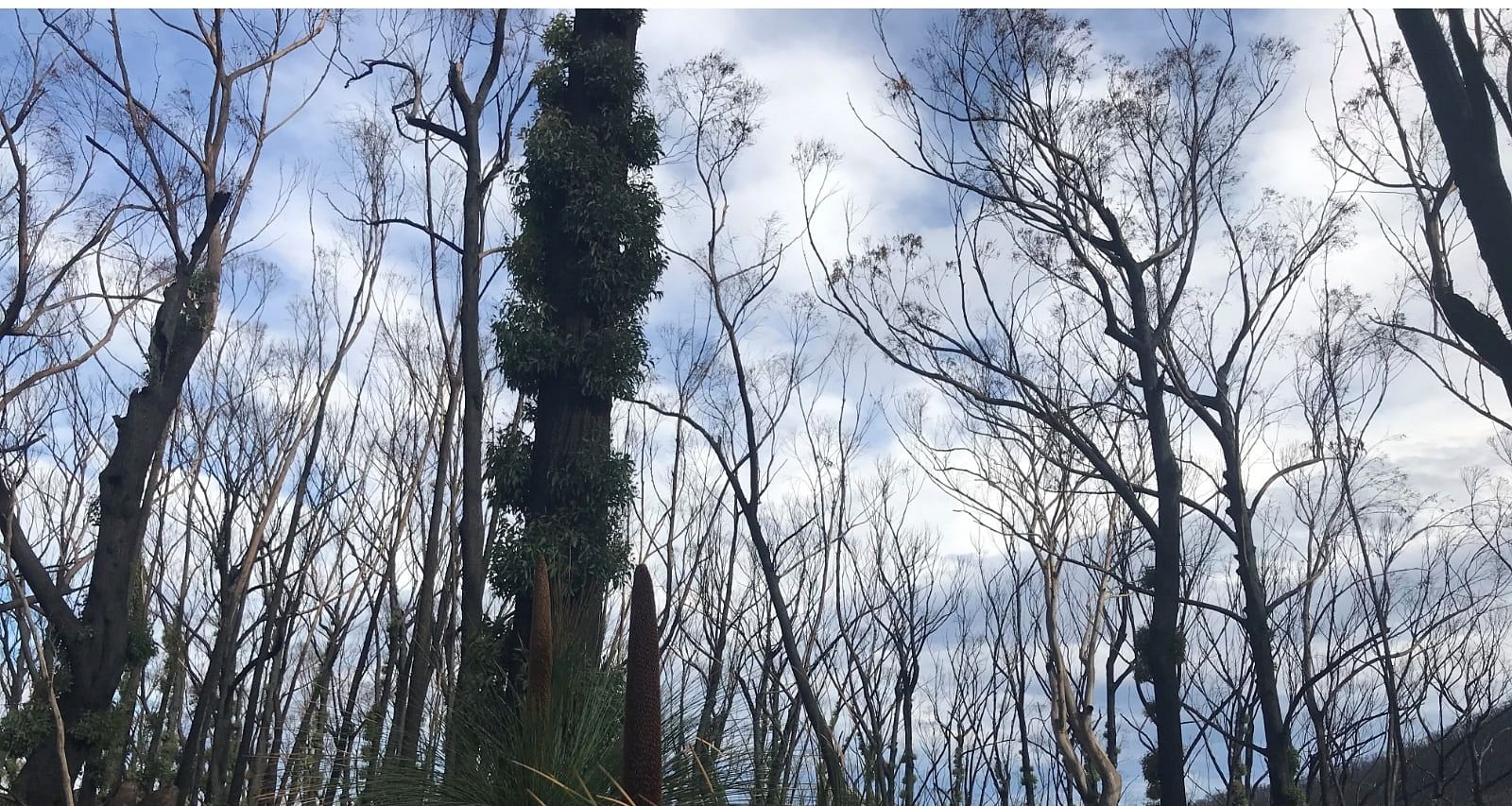 15 July 2020
A pilot scheme completed early this month in Cobargo has resulted in 56 successful applications for bushfire relief funding through the Bega Valley Community Disaster Relief Fund (BVCDRF), paving the way for the extension of the scheme across bushfire impacted communities throughout the Valley.
The Fund is now expanding its reach through a straightforward application process that can be accessed on Council's website and through the Bushfire Recovery Support service on 6499 2345. Applications for this round close Tuesday 28 July.
According to Mick Brosnan, Co-chair of the Fund and Chair of the Social Justice Advocates of the Sapphire Coast (SJA), the Cobargo pilot identified a demand for everyday items along with funds to meet general living expenses.
"Applications received listed the need for the replacement of tools, such as wheelbarrows, water tanks and water for stock together with money for paying essential bills; confirming anecdotal information we'd received from the community," he said.
"The aim of the pilot was to trial an efficient application, approval and delivery process for a grant program that could be scaled-up across the entire Shire," he said.
"Trialling the scheme in Cobargo has allowed us to fine-tune our processes, making it as simple as possible for people to apply."
Mayor Cr Sharon Tapscott, Co-Chair of the BVCDRF said with the pilot complete, the Fund was working to turn the Cobargo funds around quickly and getting the grants into the hands of people in need.
She said it was pleasing to see that an extension of the scheme to the rest of the Valley was gathering momentum.
"It's great to be able to roll out the application process to all those in need," Cr Tapscott said.
She said the criteria for the Fund had been designed to be fair, simple and clear - one application per household and a maximum application amount of $500. Those who have received funding in the Cobargo Pilot Program are ineligible to apply for further funding.
Cr Tapscott said meeting unmet need would continue to be the focus of the perpetual fund, the charter of which is to serve the community well now, and whenever disaster next strikes.
For more information about the Bega Valley Community Disaster Relief Fund visit Council's website.
Apply online NOW
This application form is to be completed by individuals directly impacted by the December and January Bushfires in the Bega Valley.
One application per household
Maximum payment amount of $500
Those who received funding in Cobargo Pilot Program are ineligible to apply
Applications close 28 July 2020
Download and print the application form (pdf)
Related Pages
Successful Cobargo pilot paves way for extension of Disaster Relief scheme
---
Rate This Page
---
Share This Page