Marine survey underway off Merimbula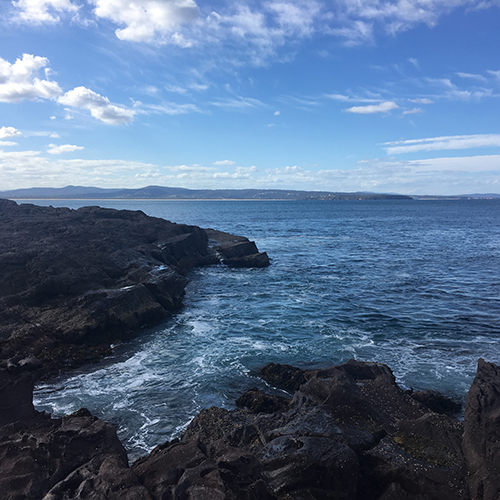 Friday, 1 December 2017
Bega Valley Shire Council is undertaking a Marine Hydrographic Survey in the waters of Merimbula Bay as part of the planning for the Merimbula Sewage Treatment Plant upgrade.
Effluent from the plant is currently reused for irrigation at Pambula Merimbula Golf Course and farmland at Oaklands. Excess effluent needs to be disposed of using either dunal exfiltration ponds or beach-face outfall. The NSW Environmental Protection Authority and the community have advised that these disposal methods are not sustainable and need to be replaced with a deep ocean outfall.
The fieldwork underway will help the project team develop location options for the deep ocean outfall, with a concept design and Environmental Impact Statement to follow.
These hydrographic surveys will largely go unnoticed by locals, but involve scientists in power boats towing sonar equipment, measuring physical parts of the bay including water depth, and the surface of the seabed.
Throughout October and November, the marine ecology of Merimbula Bay was studied to better understand habitats and refine maps of the area. Underwater videos where taken at selected locations to identify habitats and groups of fish.
For example specific surveys of abalone in shallow reef areas were undertaken, recognising that abalone fishing is vital to the economy of the area.
This new round of work follows dye dispersion tests in Merimbula Bay in August. Harmless, bright red fluorescent dye was released at several locations in the bay to show how materials travel and spread in the bay.
The community can stay up to date with the project via Council's website, further community and stakeholder engagement will follow.
The concept design and Environmental Impact Statement will be subject to various approvals which Council hopes to secure by 2019. Once approval is granted, Council will be able to seek funding for detailed design and construction.
Photo: The waters of Merimbula Bay are currently being studied as part of planning for a deep ocean outfall.
END
Scroll down to Like | Share | Comment on this page
Related Pages
Marine survey underway off Merimbula
---
Rate This Page
---
Share This Page
---