North Bega sewer upgrade commences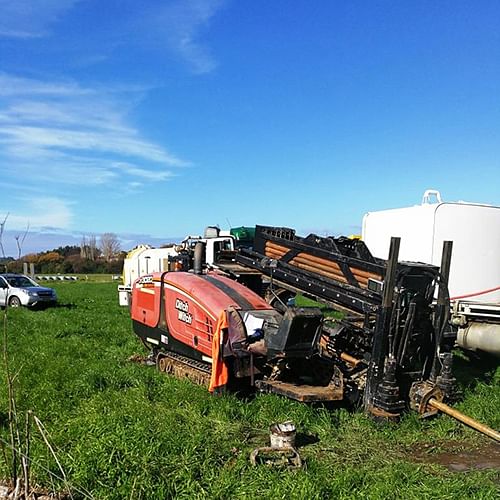 Friday 16 June 2017
Stage 1 of work has started to connect Bega Cheese in the North Bega area to the Council reticulated sewer system.
The work includes a new pump station located at Lagoon St, a rising main from North Bega to the Bega Sewerage Treatment Plant via Tarraganda Lane, and a transfer main along Ridge St and under the Princes Highway.
Water and Sewerage Services Manager, Jim Collins said that Council's long term plan for North Bega is to construct a reticulated sewer system to service the entire area.
"This will give the residents and businesses of North Bega more options than just septic systems and will encourage social and economic growth close to town," Mr Collins said.
"And I am delighted that a local contractor is undertaking the works for Stage 1."
Council is being assisted with the project via the National Stronger Regions Funding from the Commonwealth Department of Infrastructure & Regional Development.
"An integral part of this project is the use of a 'trenchless' approach for much of the pipe laying construction work," Mr Collins said.
"Under boring is a technique that minimises disruption to the public while being more cost effective compared to more traditional open trenching methods. It also virtually eliminates environmental impacts, while reducing OH&S and construction risks, and the project's carbon footprint.
"We are seeing these benefits now; as the contractors 'under bore' the Bega River for the rising main to Tarraganda," Mr Collins said.
Stage 1 construction is planned to be complete by the end of 2017. The timing of the later stages is yet to be determined and will be a decision made in association with work now being undertaken by Council on Asset Management and Strategic Business Plans.
Any enquiries should be directed to Council on 02 6499 2222.
Photograph: Some of the machinery used in Stage 1 of the North Bega sewer upgrade.
END
---
Rate This Page
---
Share This Page
---