Waste project info sessions on the way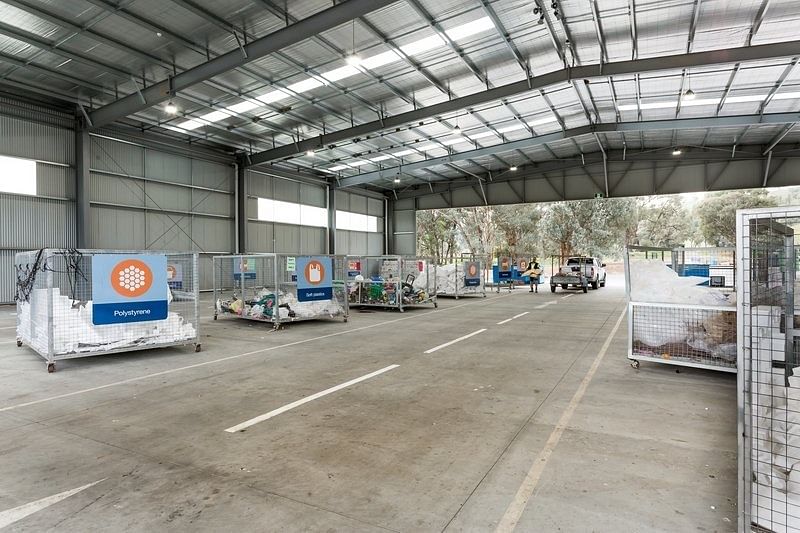 The Albury Waste Management Centre is an example of a modern Resource Recovery Precinct.
21 September 2020
A raft of information sessions are coming to our towns and villages to explain the details of Bega Valley Shire Council's Waste Facility Consolidation and Modernisation Project.
The sessions will provide residents with an opportunity to learn more about Council's plan to significantly reduce waste-to-landfill through focusing on resource recovery and transforming the shire's three main waste transfer stations into resource recovery centres.
The plan involves expanding the kerbside pick-up and bin bank services to an additional 1100 rural households, and redeveloping the existing sites at Eden, Bermagui as well as a new site at the Central Waste Facility – leading to a staged consolidation of the Bemboka, Merimbula, Wallagoot, Cobargo and Candelo waste transfer stations.
Council's director of assets and operations Anthony McMahon said while waste management had improved considerably in the Shire over the past decade, more changes were needed.
"In recent years we have successfully moved from multiple landfill sites to one modern landfill facility ten minutes from Bega," he said.
"However, projections show that at our current filling rate the Shire's landfill will reach capacity in 15 years. We are working to expand this capacity, but as an organisation and society we need to put a greater effort into diverting waste for resource recovery.
"To give an example, last year more than 21,000 tonnes of waste were sent to landfill in the Bega Valley Shire. A large portion of this could have been separated out as recyclables if the appropriate facilities were available.
"This is where the proposed Waste Facility Consolidation and Modernisation Project comes in, by developing highly effective resource recovery centres at three existing sites in Eden, Bermagui and near Bega.
"This means three sites, done better, open every day; and a big departure from the sporadic opening hours we are currently using.
"We understand that closing transfer stations in towns and villages where there are no waste collection services is a concern, so a big part of our proposed project involves introducing our kerbside and bin bank services to more than 1100 additional rural households.
"It's a large proposed project with many facets, changes and opportunities, and undoubtedly there will be lots of people wanting to know how the changes will affect them.
"We invite anyone with questions to come along to an information session, where you can speak with Council's waste team about changes happening in your area," Mr McMahon said.
The Waste Facility Consolidation and Modernisation Project information sessions will take place throughout the rest of September and October at the following venues:
| | |
| --- | --- |
| Venue | Date |
| Bega Commemorative Civic Centre, Biamanga Room | Monday, September 28 |
| Central Waste Facility, Wanatta Lane | Tuesday, September 29 |
| Bemboka Memorial Hall | Wednesday, September 30 & Friday, October 23 |
| Bermagui Community Centre, Main Hall | Tuesday, October 6 |
| Cobargo Hall | Monday, October 19 & Monday, October 26 |
| Candelo Main hall | Tuesday, October 20 & Wednesday, October 21 |
| Eden log cabin | Thursday, October 22 |
| Club Sapphire, Merimbula | Tuesday, October 27 |

Mr McMahon said the proposed project supports our ambition to meet national waste reduction targets and to deliver on Council's 10-year waste management strategy.
"This is about changing the way we think about waste. It requires a commitment between Council and the community to make this project work to secure our longer-term future.
"We need to act now to provide a lasting legacy for future generations that focusses on solutions, not on creating more problems."
The one-hour community information sessions will have limited spaces, and bookings are essential to meet COVIDSafe requirements. Sessions can be booked for 12-1pm, 2-3pm, 4-5pm and 5.30-6.30pm. To book a place, visit the information session booking page
Related Pages
Waste project info sessions on the way
---
Rate This Page
---
Share This Page