Road seal upgrades improve water quality to catchments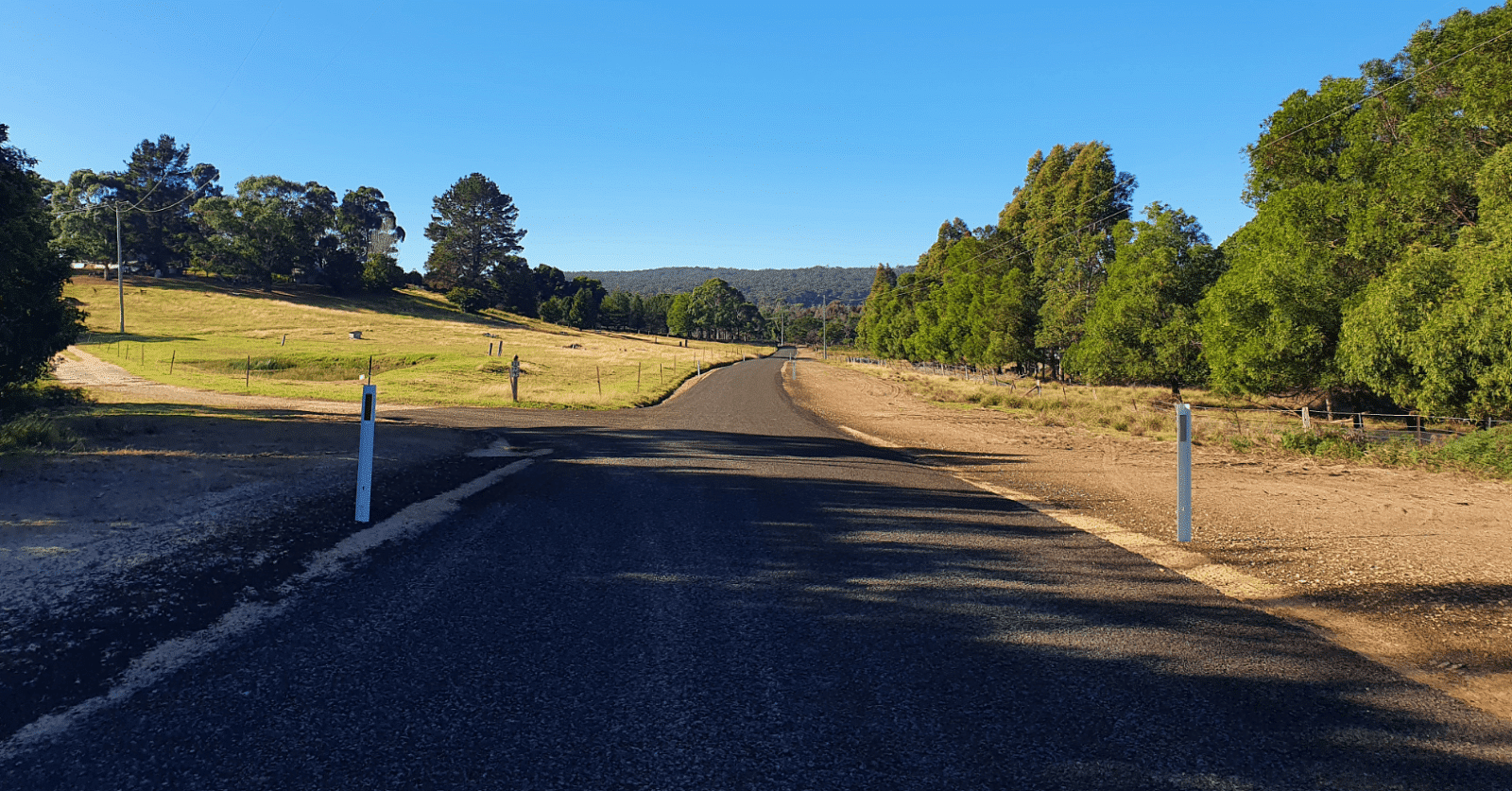 Completed works on Hunters Road, Wapengo. [photo by Cliff Shipton, Road Maintenance Co-ordinator]
1 July 2020
Bega Valley Shire Council and South East Local Land Services (LLS) have worked in partnership to complete portions of seal upgrades to a number of roads within the Wapengo Lake and Yowaka River catchments, achieving water quality, social and infrastructure outcomes for the community.
South East Local Land Services' senior land services officer, Shannon Brennan said Council and LLS have sealed a total of 2.6 km of Hunters Road, Wapengo Lake and Nethercote Road over the last few months.
"These works, funded under the NSW government's Marine Estate Management Strategy, aims to improve the water quality of Wapengo Lake and Pambula Estuary by reducing sediment run-off from these gravel roads," he said.
"The sites have been identified as significant sediment sources to these estuaries for a number of years and it's great to see the sealing completed. This work will also have flow-on benefits to local residents, the oyster industry and aquatic in-stream habitat".
Council's Civil Assets Superintendent, Gary Louie said the financial and technical assistance from LLS proved an invaluable partnership in allowing Council to achieve multiple outcomes.
"The $511,973 grant allowed 1,080 metres of Wapengo Lake Road, 1,120 metres of Hunters Road and 450 metres of Nethercote Road to be sealed," Mr Louie added.
"Council also contributed resources in the form of technical support, some materials, and plant and labour to the value of $155,955 to enable the works to be completed.
"In addition to water quality outcomes, the sealing works provide an improved level of all-weather access, amenity, safety and maintenance benefits to Council and the wider community."
---
Rate This Page
---
Share This Page