ClubGRANTS to support community projects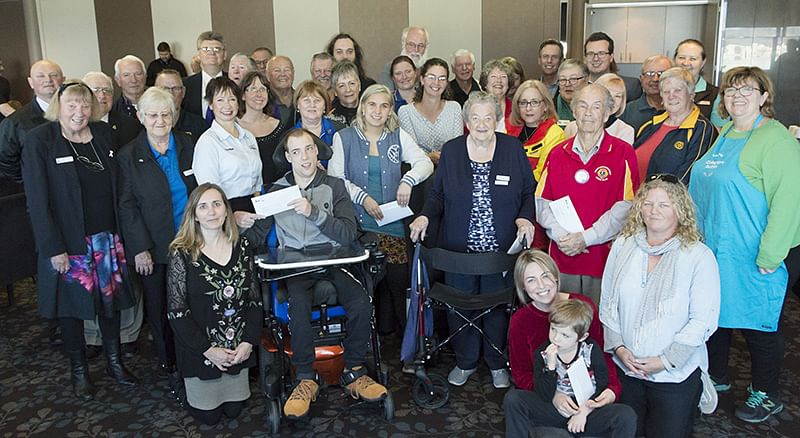 Inspiring work being carried out by organisations across the Shire to improve community wellbeing and address social issues was highlighted at last week's Bega Valley ClubGRANTS presentation.
The announcement of $65,460 to assist with the implementation of 34 community projects follows on from an earlier $31,000 allocation to support the Tathra and District Bushfire Recovery efforts under this year's Category 1 pool.
Bega Valley ClubGRANTS have now contributed close to $1.4 million to the local community across the last 15 years.
The ClubGRANTS scheme is managed by Bega Valley Shire Council, but it is a shared State Government and club industry program, funded by a gaming machine tax on registered clubs with gaming machine profits in excess of $1 million.
Six local clubs and the Bega Valley Shire Council were represented on the local ClubGRANTS committee this year - Bermagui Country Club, Club Bega, Club Sapphire, Eden Fishermen's Recreation Club, Merimbula RSL, and Tathra Beach Bowling Club.
The chairperson of the Bega Valley ClubGRANTS committee, Robert Beuzeville, said the funding of the 34 projects would benefit a range of local community activities and consolidate the program's exceptional history.
Some of the organisations and projects funded in 2018 include:
Bega Valley Community Forum - supporting and advocating for people who live with chronic pain.
Rotary Beekeeping For Life Youth Program - working with Bega High School's special education students to develop skills in beekeeping husbandry.
A new music streaming platform developed for musicians with disabilities in the South East region.
Youth workshops held at the Eden Community Access Centre that use technology such as virtual reality hardware and video game software to teach young people the skills required to make video games.
Little Wings Bega Flight Program - a transport service for seriously ill children and their families requiring treatment at the Children's Hospital in Sydney.
---
Rate This Page
---
Share This Page