Library calls out for volunteers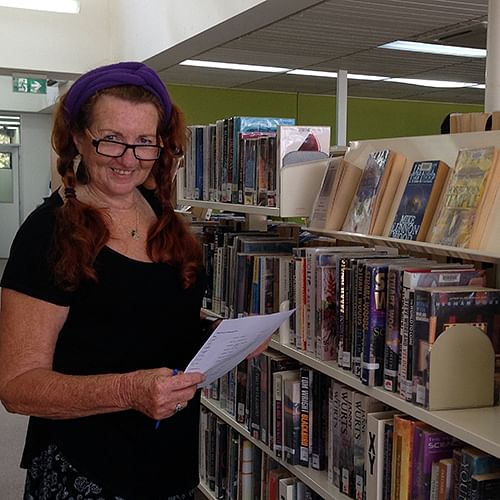 7 February 2018
Bega Valley Shire Library warmly invites people interested in volunteering with the library service to give it a go and enjoy the rewards that volunteering offers.
Programs and Partnerships Officer, Scott Baker, said that the library is particularly interested in bolstering volunteers for the Home Library Service; without volunteers this service would just not happen.
The Home Library Service provides library materials to residents who are house-bound for medical reasons and who are unable to visit a library for themselves.
"We really need people who live in Bermagui, Bega and Merimbula/Tura to come forward so we can keep this valuable and much appreciated service going," Mr Baker said.
Home Library volunteer, Sheryl Drummond delivers books, DVDs and talking books to residents at a nursing home in Bega.
"The residents like to chat about the books they've read so it's easy to see the service is very important to them," Sheryl said.
Full training and ongoing support is provided for Home Library volunteers, which involves selecting materials, delivering them to a client and collecting them for return. Normally, three hours once a month is required.
Sheryl also volunteers at Bega Library once a week doing a variety of tasks such as craft preparation, processing new items and shelving.
"Before I started here, I didn't realise the library has so many different activities happening. The library staff check that the jobs I do suit my interests," she said.
If you'd like to find out more, express interest in volunteering or if you would like to use the Home Library Service, please email Scott Baker at sbaker@begavalley.nsw.gov.au or phone 6499 2172.
Photograph: Sheryl Drummond at Bega Library.
END
---
Rate This Page
---
Share This Page