Plan, Prepare & Stay Safe
Get ready for summer - be prepared and stay safe
Do your research now. Make a plan for what you will do and where you will go during an emergency. Know how to stay informed and stay safe through local radio, emergency services websites and apps and social media.
Being prepared can help you and your loved ones make better decisions during a disaster. Below is information about preparing for an emergency, preparing for a bushfire or an extreme weather event, and how to stay COVID safe and water safe.
Emergency Preparedness this Summer
Our local emergency management agencies have plans in place should an emergency occur. Watch here as Council's Local Emergency Management Officer Anthony McMahon, Local Emergency Operations Controller Chief Inspector Peter Volf, and Rural Fire Service Community Safety Officer Marty Webster explain the current bushfire situation and the new COVIDSafe approach that will apply should evacuations be needed in an emergency.
Anthony, Peter and Marty reinforce the message about making personal plans and the importance of staying safe on the roads and on the water this summer.
---
Get ready in Five Simple Steps
There are five steps you can take to get ready for any emergency.
1. Know your risk
Think about the area you live in and the types of disasters that could affect you.
Connect with NSW emergency services and Council to find out more about your risk.
2. Plan now for what you'll do
Sit down and talk with your family and plan for what you will do if a disaster affects your area.
Make important decisions such as when to leave, where you will go, what to take, and what to do with animals. Don't leave it until the last minute. Disasters can happen with little or no warning.
How will you and your family get to a safe place? You could be separated from each other. How will you contact each other?
Think about how you will protect your pets, important documents and valuable personal items.
The emergency service agencies have designed many plans to help you Get Ready for specific hazards like fire and flood.
Plan how you will escape a fire in your home and practice it with your family.
Prepare an emergency kit
3. Get your home ready
Prepare your home by doing general home maintenance and checking your insurance.
Do a home safety check and make sure your smoke alarms are working. Also, make sure that your home and contents insurance is up-to-date. If you need advice or assistance to prepare your home, contact your local emergency services to see what programs are available.
4. Be aware
Find out how to prepare and what to do if there is a disaster in your area. Connect with NSW Emergency Services to stay informed.
Check the NSW State Emergency Service, NSW Rural Fire Service websites, apps and social media to be informed.
5. Look out for each other
Share information with your family, friends, neighbours and those who may need assistance.
Talk about your plans with family, friends and neighbours before an emergency happens. Everyone can help each other in many ways in a disaster.
---
Bushfire survival
The NSW Rural Fire Service (RFS) has a Bushfire Survival Plan on its website you can download, which takes as little as five minutes to complete.
The RFS's key messages are:
Step 1 – discuss what to do if a bushfire threatens your home
Step 2 – prepare your home and get it ready for bushfire season
Step 3 – know the bushfire alert levels
Step 4 – keep all the bushfire information numbers, websites and the smartphone app
The NSW Fires Near Me app and the NSW Rural Fire Service webpage have new icons for Advice, Watch and Act, and Emergency Warning. It's part of the new Australian Warning System, to help you receive consistent information in emergencies no matter where you live, work or travel.
You can download the Fires Near Me app from the App Store or Google Play.
To support early planning and preparation, you can follow the Far South Coast RFS Facebook page or visit the NSW RFS website.
To plan and prepare with neighbours, you can get ready together.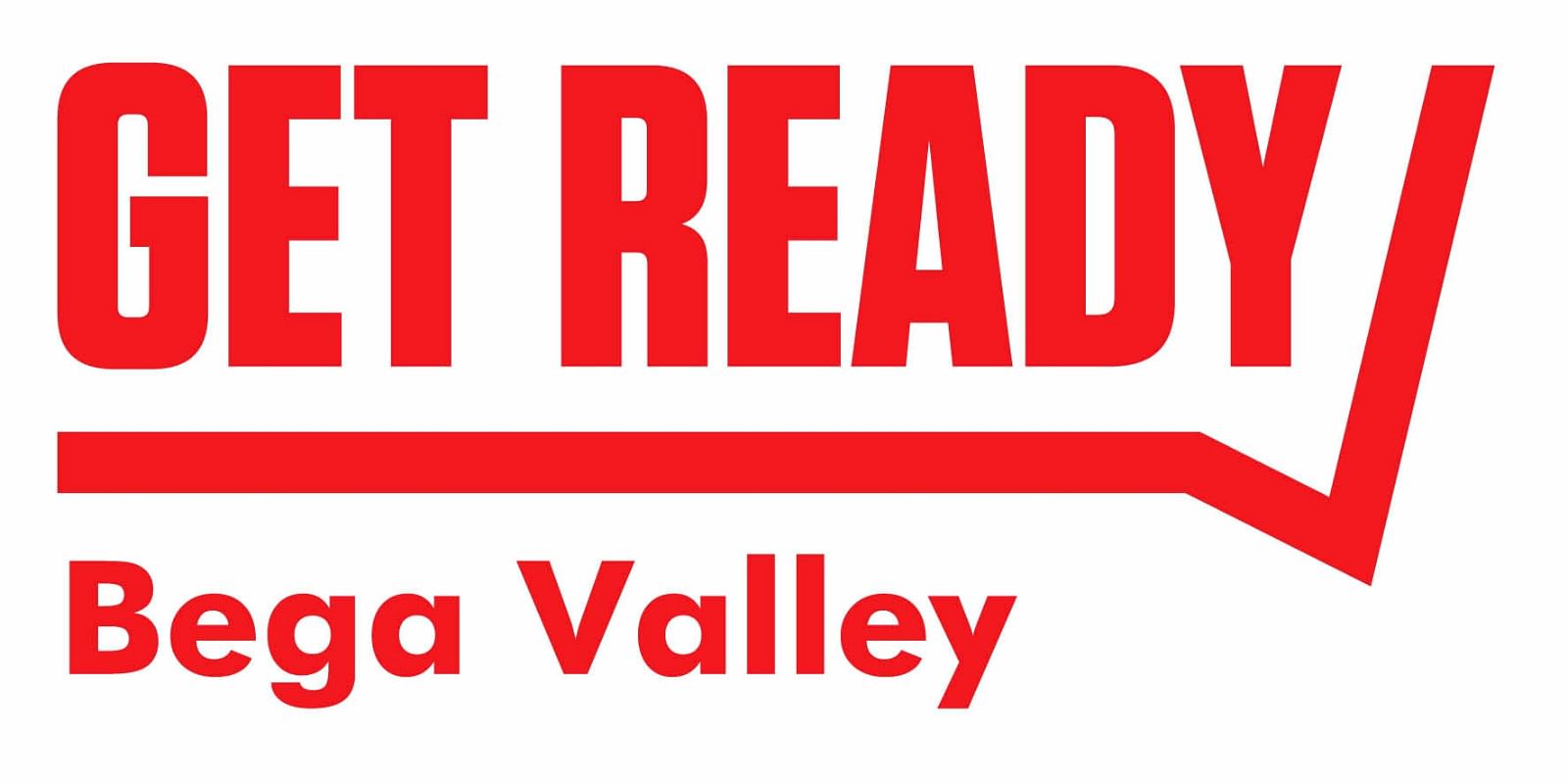 Extreme weather
The NSW State Emergency Service (SES) is an emergency and rescue service of volunteers dedicated to assisting the community 24 hours a day, seven days a week, 365 days a year. The SES's major responsibilities are for flood and storm emergencies.
Across the Sapphire Coast, we have the NSW SES Bega Valley, NSW SES Eden Unit and the new NSW SES Bermagui Unit. You can follow these pages on Facebook for current alerts and information.
COVIDSafety
Being COVIDSafe is a responsibility we all share.
When you visit a business, venue or organisation you need to follow their COVIDSafety rules. Always provide your name and contact number, follow any directions provided by staff, and practice good hand hygiene and physical distancing (1.5 metres).
Businesses in the Shire should ensure they have completed a COVID-19 Safety Plan and registered as a COVIDSafe business.
Council has a dedicated COVID-19 webpage with information applicable to Bega Valley residents, businesses and visitors, which is updated as relevant information comes to hand.
Water safety
The Australian Lifeguard Service will again be a fixture on eight of the Shire's beaches this summer, together with volunteers from the Bermagui, Tathra and Pambula Surf Lifesaving Clubs, and the NSW Far South Coast Surf Lifesaving Branch.
Lifeguard services will kick off on Monday 21 December at Horseshoe Bay (Bermagui), Tathra, Pambula and Aslings (Eden) beaches.
Camel Rock, Short Point, Bar Beach and Merimbula Main beaches will follow on Boxing Day (26 December). Visit Council's Beaches webpage for days and times.
Along with swimming between the flags, staying hydrated and being sun-safe, don't forget to be COVIDSafe while enjoying our beaches and swimming pools.
Current beach conditions are available on the Beach Safe website.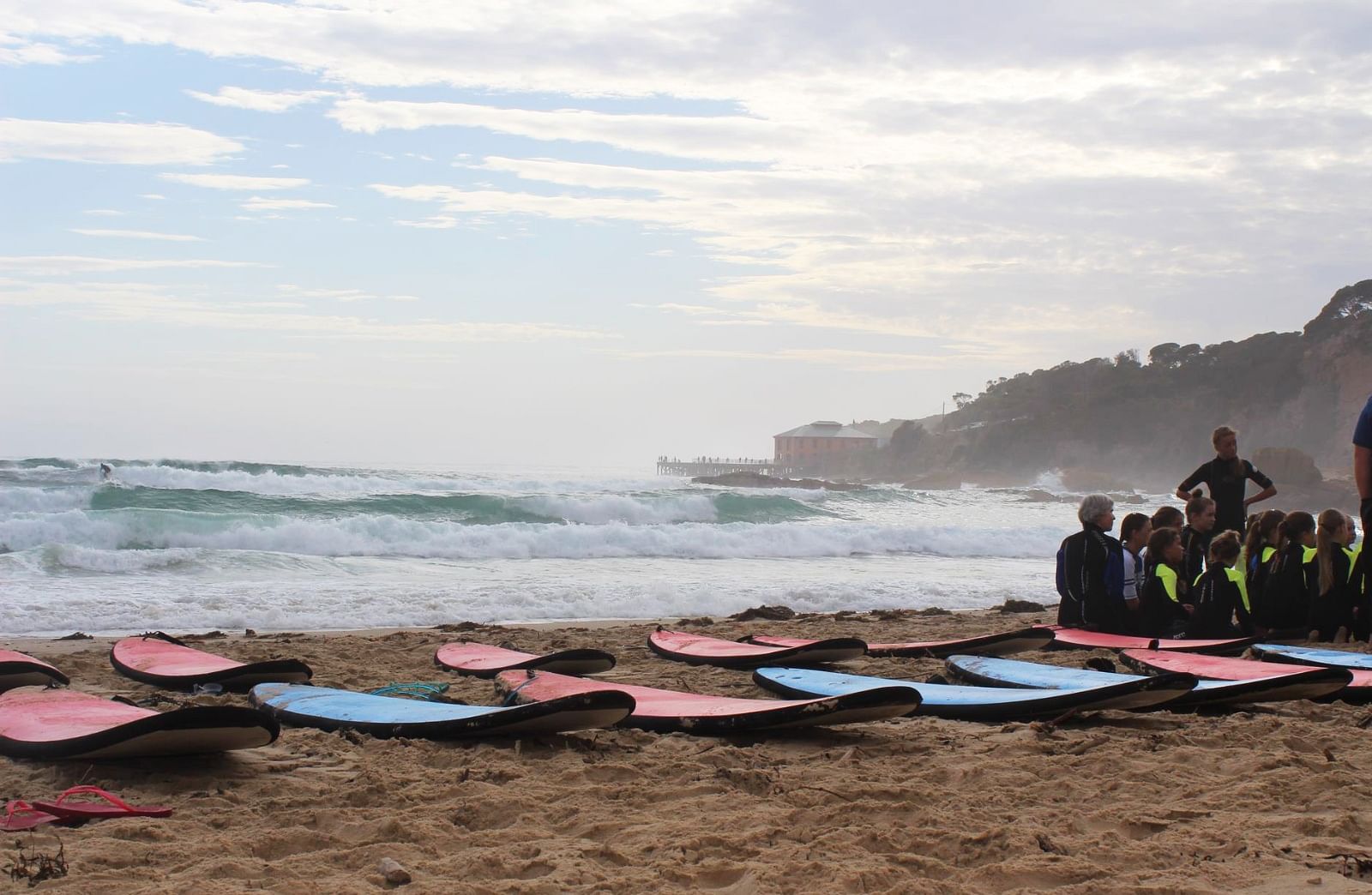 Related Pages
Plan, Prepare & Stay Safe
Related Categories
---
Rate This Page
---
Share This Page