Bin Collection Calendar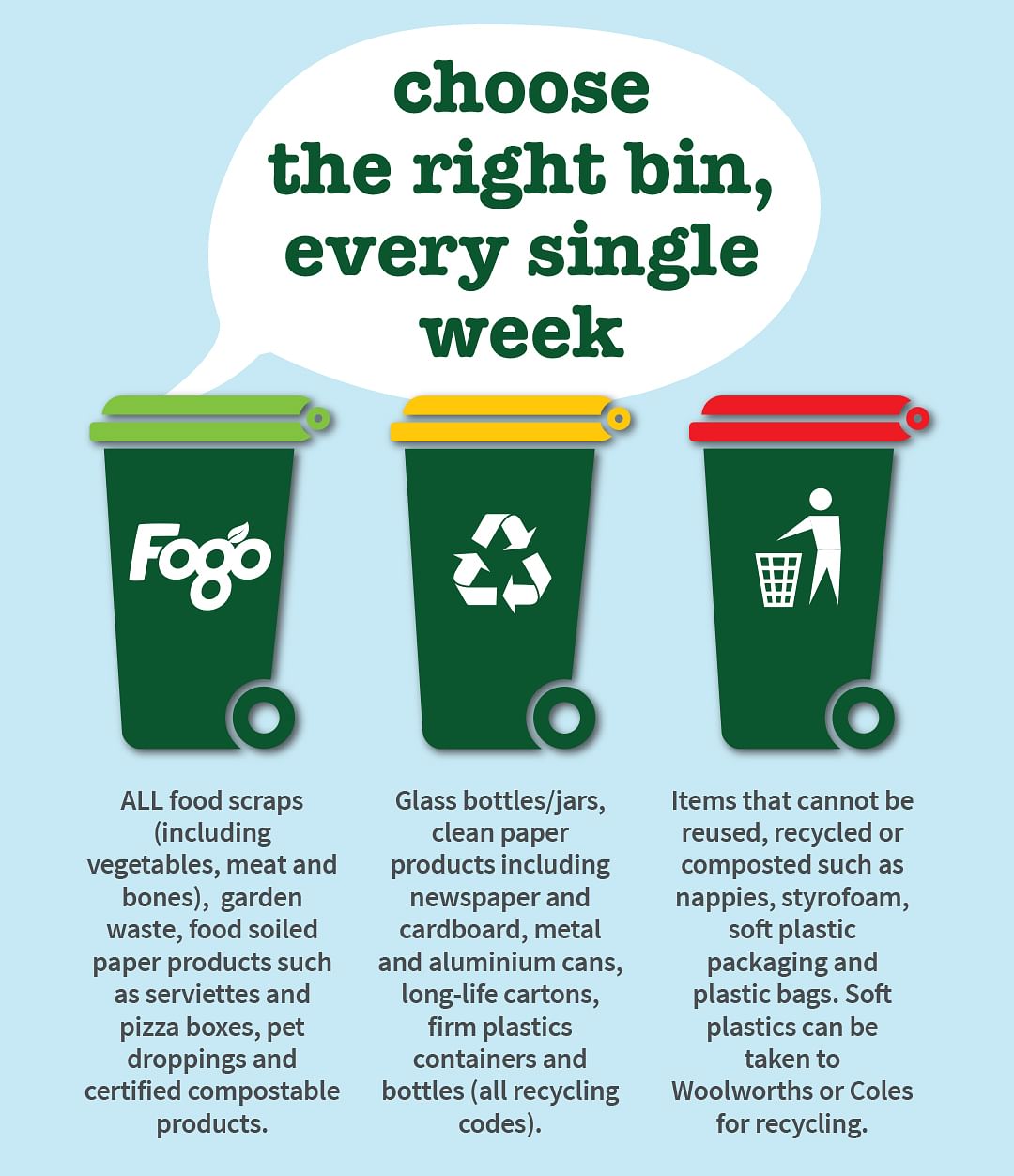 FOGO is here in the Bega Valley, which means your bin collection dates have changed.
Green lid bin - FOGO (food organics garden organics) – weekly where service is available
All food scraps (including vegetables, meat and bones), garden waste, food soiled paper products such as serviettes and pizza boxes, pet droppings and certified compostable products.
Yellow lid bin - Recycling - fortnightly
Glass bottles/jars, clean paper products including newspaper and cardboard, metal and aluminium cans, long-life cartons, firm plastics, containers and bottles (all recycling codes).
Red lid bin - general household rubbish - fortnightly
Item that cannot be reused, recycled or composted such as nappies, styrofoam, soft plastic packaging and plastics bags. Soft plastics can be taken to Woolworths or Coles for recycling.
Your bin must be out on the kerbside the night before your bin collection day.
Visit our FOGO page to keep up to date or follow Waste The Facts on Facebook.
---
View the bin collection calendar online
Note: All bins should be put out the night before as the trucks pick up early the next morning.
---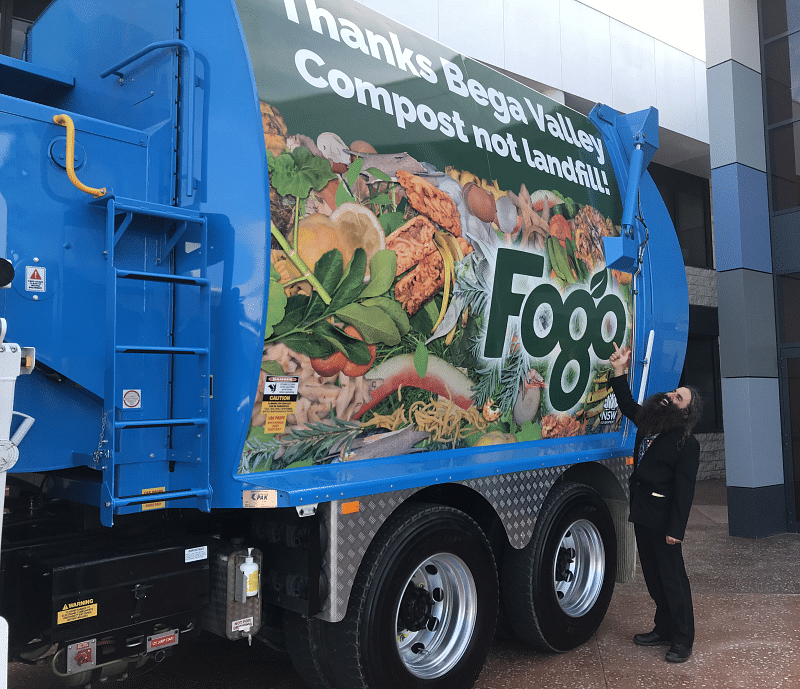 Want to keep track of bin collection dates more easily AND have a weekly reminder sent to your smartphone? Download the FREE Bega Valley Waste APP!
---
If you don't wish to download the APP, we have printed calendars available by request. You can request them online HERE or phone 6499 2222.
We have taken the magnets off the back of our printed calendars and will provide you with a separate magnet that you can use year after year. This also means that when you are finished with your calendar you can put it in your yellow bin for recycling.
Having the Bega Valley Waste APP and reducing the quantity of printed calendars are part of our ongoing commitment to minimising waste in our shire.
Related Pages
---
Rate This Page
---
Share This Page