Theatre Twyford momentum building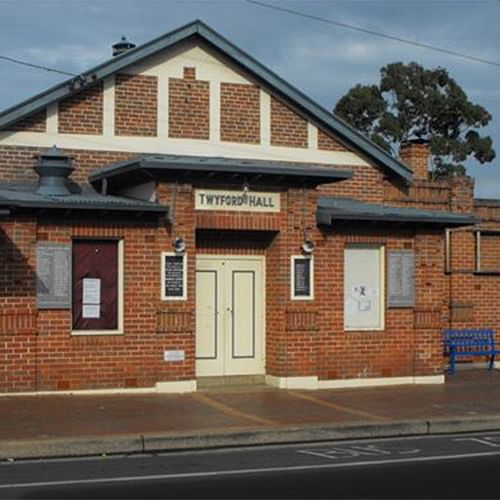 26 February 2018
The momentum behind the redevelopment of Merimbula's Twyford Hall site continues to build, with the Mayor and senior Council staff meeting with representatives of Twyford Hall Incorporated on Thursday to chart a united way forward.
Dubbed Theatre Twyford, the multi-million dollar project proposes to transform the precinct by adding a 200-seat professional raked theatre and is the subject of a $7.4 million application to the NSW Regional Cultural Fund, which will be considered in round two of the program later this year. The proposal is to build Theatre Twyford next to the heritage-listed Twyford Hall.
Bega Valley Shire Council Mayor, Cr Kristy McBain, said that Twyford Hall Incorporated has invested significant funds and time to have the project shovel ready and Thursday's meeting centred on Council playing a greater role in advancing the project.
"Council has previously supported Twyford Hall Incorporated's pursuit of funds by providing certainty of tenure through a 15-year management agreement, contributing to past kitchen upgrades, including the Theatre Twyford project in the Plan of Management for the site, and via Council resolutions supporting the project," Cr McBain said.
"Securing funding from the State and Federal Governments is critical to the success of the Theatre Twyford project, and the extremely competitive nature of the Regional Cultural Fund program means strong and coordinated support from the entire community is critical."
Twyford Hall Incorporated's project spokesperson, John Beever, described the meeting as a very positive step forward.
"It is very encouraging for our group to see Council committed to working closely with us to ensure the Theatre Twyford vision is realised and the Shire can experience the clear benefits the project will bring," Mr Beever said.
END
---
Rate This Page
---
Share This Page