Input sought around effluent management project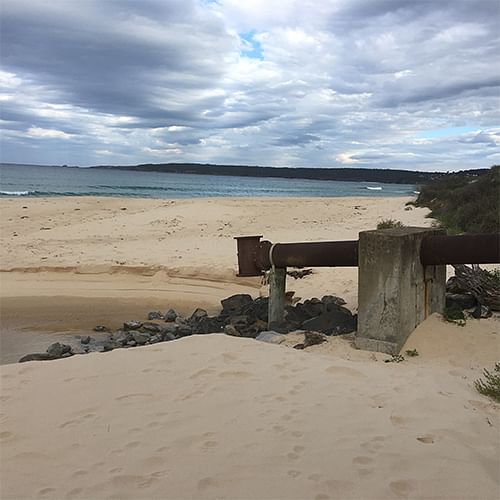 6 November 2017
With specialist consultants AECOM having commenced the concept design and Environmental Impact Statement (EIS) for the Merimbula Sewage Treatment Plant upgrade and Deep Water Ocean Outfall, Council is looking for people who live in the Merimbula/Pambula area to join a community working group.
This voluntary group will provide input and help the project team and Council to consider the options for upgrading the existing Merimbula Sewage Treatment Plant; the alignment for a deep water ocean outfall; and the concept design of required infrastructure.
The 10-member working group will be expected to constructively contribute to discussions and attend approximately five meetings over the next few months.
Eligible community members will be current residents, landowners or business owners; able to represent and communicate the interests of the community; willing to adhere to the groups' code of conduct; and able to read and review any preparation materials supplied for workshops.
Those interested in becoming part of the community working group need to lodge their formal expression of interest through the project website www.begavalley.nsw.gov.au/merimbulastpupgrade by 5pm on Tuesday, 21 November.
Successful applicants will be notified on the week commencing 27 November.
Along with the opportunity to become part of the working group, community members are invited to find out more about the project and provide input at three drop-in sessions to be held at the Bega Valley Regional Learning Centre:
Wednesday, 8 November from 5.30 - 8.30pm
Thursday, 9 November from 2 - 5pm
Saturday, 11 November from 9am - noon
For more information on the project, please call the project team on 1800 317 028.
Photograph: Council is seeking community input around the Merimbula Sewage Treatment Plant upgrade and Deep Water Ocean Outfall project.
END
Scroll down to Like | Share | Comment on this page
Related Pages
Input sought around effluent management project
---
Rate This Page
---
Share This Page