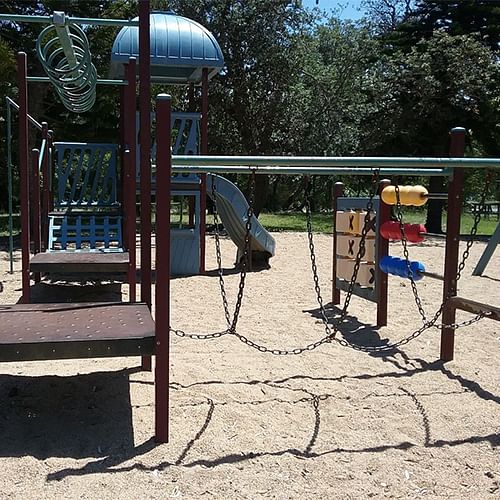 Background
During the severe east coast low weather event in June 2016, the 'Pirate Ship' play equipment formerly located at Ray Whyman Reserve, Mogareeka was damaged. After the storm event, there was some community desire to have a new 'Pirate Ship' installed at the original site at Ray Whyman Reserve. Given the likelihood of another flood event in the future, consultation considered if Ray Whyman Reserve is the best spot to install a new Pirate Ship.
Following community consultation, the Tathra Lions Park was the preferred site for upgrading of the playground and this will include a complete renewal of the play equipment, accessible path to the playground equipment and picnic area, . A new pirate ship will be located at this site.
A new all-inclusive playground has been developed in central Tathra and the replaced play equipment taken from the Lot Stafford Playground, has been upgraded at the Ray Whyman Reserve site.