Community cost of tree damage
Monday 9 May 2016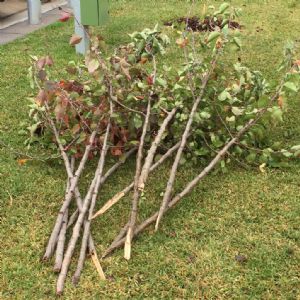 The cost of replacing 48 trees that were vandalised in Bega over the weekend will run into thousands of dollars at the expense of other Council projects and services.
Council's General Manager, Leanne Barnes said the maintenance budget for the remainder of the year will need revising to determine what can be deferred or reduced in order to free up about $50,000 required for the repairs.
"The insurance excess on an asset the size of Littleton Gardens means that the cost of replacing the trees will need to come at the expense of planned community projects and services," she said.
"This means that council will have less money to spend on its planned projects between now and the end of June.
"It's deeply frustrating for Council and the community; one weekend's vandalism means there will be less money available for the community.
"We are working towards replacing the trees, however, we need to consider that any replacement trees could be vandalised as soon as they are planted, so alternative preventative measures are being discussed, including increased surveillance and community programs to encourage a sense of ownership and pride.
"Currently the weekend's vandalism at Littleton Gardens and the Bega Sportsground is being investigated by the local Police. We encourage anyone with information on this act of vandalism to get in touch with the Bega Police," Ms Barnes said.
If you have any information on this or any other local crime, please call the Bega Police on 6492 9999.
Photograph: Vandalised trees from Littleton Gardens.
END
---
Rate This Page
---
Share This Page