Customer Service Charter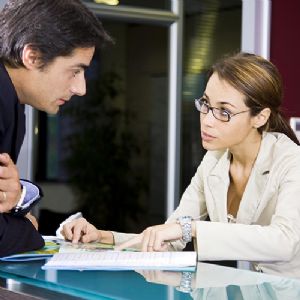 Bega Valley Shire Council is committed to providing our customers with quality, responsive and friendly service, in person, on the phone, online and in the community.
We are committed to and believe that:
People matter — we care for our people and each other
Learning is important — we learn and innovate
and
We "Can Do" — we have a can do approach and focus on solutions and outcomes
Engaging on all levels is key — we engage and communicate, clearly and consistently
To meet our commitment we focus on the needs of our customers through service standards.
Service Standards You Can Expect
We will:
Listen to your request
Provide helpful advice & information
Treat you with respect and courtesy
Act responsibly with integrity and understanding
Respond to enquiries promptly
Respect and protect your personal information
On the telephone we will:
answer calls within five rings
aim to achieve 80% of calls answered with first contact resolution
respond to your phone messages within one business day
keep you appropriately informed on the progress of an issue
endeavour not to transfer your call more than once
direct you to the correct service provider, where the service you are seeking is not provided by Council
Face to face we will:
provide you with a prompt, courteous, friendly and professional service at all times
treat you with respect
value you as a customer
listen carefully and identify your needs
provide you with answers to enquiries or make arrangements for the enquiries to be addressed
accept responsibility for the timely processing of your request
where possible ensue a queue time of less than five minutes
When we respond to your letters, emails or faxes we will:
respond within three business days for a return email
write clearly in plain English
fully explain decisions or Council's position on all issues raised
provide you with a contact name and telephone number
reply to you within ten business days for a return letter
On our website/social media we will:
use plain English
provide up-to-date and accurate information
endeavour to make information easy to access
Your Feedback
We value your feedback about Council's operations and services. Your feedback provides us with valuable information to allow for continued customer service improvement.
How To Let Council Know:
Notification – Advising Council of any work or maintenance which needs to be undertaken
Complaint – Unsatisfied in any way with any Council works undertaken or response or action of Council
Compliment – Praise for a job well done or the efforts and efficiency of a Council employee
If you wish to notify, lodge a complaint or a compliment to Council you can do this by:
Customer Service Requests
Requests for some specific services for things such as potholes, tree damage or illegal dumping will be recorded in our Customer Request Management System (CRM) to ensure the correct staff or department receive the request "first time" and we will take action within our established standard timeframes.
Contacting Council
By Mail: You can write to us at:
Bega Valley Shire Council
PO BOX 492
BEGA NSW 2550

In person: Our specialist Customer Service staff can provide information and log customer requests for you on any matter relating to Council. All payments to Council can be made at our front counter in Zingel Place by using either: cash, cheque, money order or credit card.

By Email: council@begavalley.nsw.gov.au

By Phone: Residents can phone Council between 9am and 4.30pm Monday to Friday.

In Emergencies – anything outside of 9am-4.30pm Monday to Friday and 24/7 Saturday and Sunday. This is for emergencies such as a burst water main, stock on road or sewer problems.

Please call 6499 2222
Paying Your Accounts
Council has several methods available to make payment of your accounts. If you have difficulty in paying, please contact Council on (02) 6499 2222 before the due date to discuss payment options.
Helping us to help you
You can help us to meet these commitments by:
having a note pad and pen by the phone when you call Council
providing us with accurate and complete details at the time of initial contact
advising us when things change – e.g. your address or dog registration
paying your bills in a timely manner
respecting the privacy and rights of other customers
treating our employees with courtesy and respect
phoning to make an appointment if you have a complex enquiry or need to see a specific officer
quoting the reference number on correspondence sent to you when phoning the nominated officer
providing us with feedback about our operations and services
Download a copy of our Organisational Service Standards here
---
Rate This Page
---
Share This Page