Customer Service Charter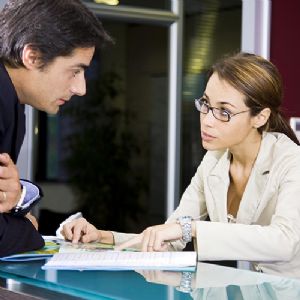 Bega Valley Shire Council is committed to providing our customers with quality, responsive and friendly service, in person, on the phone, online and in the community.
We are committed to and believe that:
People matter — we care for our people and each other
Learning is important — we learn and innovate
and
We "Can Do" — we have a can do approach and focus on solutions and outcomes
Engaging on all levels is key — we engage and communicate, clearly and consistently
To meet our commitment we focus on the needs of our customers through service standards.
Service Standards You Can Expect
You can expect us to::
At all times, listen to your needs providing you with a prompt, courteous and professional service that is consistent and fair
Treat you with honesty, respect and understanding
Communicate clearly and in plain language
Respect and protect your personal information
Do what we say we will do and keep you informed if our ability to meet our commitment changes
Monitor our performance to improve our service
To assist us to help you, we ask you to:
Provide us with information that is timely, accurate and complete
Treat us with respect
Work with us to find solutions
Provide us with constructive feedback on our service
Let us know if you think we have made an error or acted inappropriately
You can expect our responsiveness to be:
Answering your calls to our Customer Service Centre within 5 rings
Resolving 80% of calls to our Customer Service Centre at first contact
Transferring your call to our Customer Service Centre not more than once
Greeting you at our Customer Service Centre counter within 5 minutes
Acknowledging your email to council@begavalley.nsw.gov.au or DevelopmentHub@begavalley.nsw.gov.au within 1 business day
Acknowledging your enquiry via Snap Send Solve or our Suggestion Box within 1 business day
Acknowledging your call, email or letter to another Council contact within 5 working days
Responding to your enquiry within 15 working days
Meeting the service standards described below
Our digital services:
We will help you to contact us when it suits you
Our website will be up to date and easy to navigate
We will increase our capacity for you to do business with us on line
Your Feedback
We value your feedback about Council's operations and services. Your feedback provides us with valuable information to allow for continued customer service improvement.
How To Let Council Know:
Notification – Advising Council of any work or maintenance which needs to be undertaken
Complaint – Unsatisfied in any way with any Council works undertaken or response or action of Council
Compliment – Praise for a job well done or the efforts and efficiency of a Council employee
Customer Service Requests
Requests for some specific services for things such as potholes, tree damage or illegal dumping will be recorded in our Customer Request Management System (CRM) to ensure the correct staff or department receive the request "first time" and we will take action within our established standard timeframes.
Contacting Council
By Mail: You can write to us at:
Bega Valley Shire Council
PO BOX 492
BEGA NSW 2550

In person: At our front counter in Zingel Place, Bega, 9am to 4.30pm Monday to Friday.

By Email: council@begavalley.nsw.gov.au for general enquiries or DevelopmentHub@begavalley.nsw.gov.au for development matters.

By Phone: Customer Service Centre (02) 6499 2222, 9am to 4.30pm, Monday to Friday (emergency support is available on this number 24/7).

On Line: Use the Suggestion Box or use Snap Send Solve
Paying Your Accounts
Council has several methods available to make payment of your accounts. If you have difficulty in paying, please contact Council on (02) 6499 2222 before the due date to discuss payment options.
Service Standards Policy
Scope: This policy prescribes the processes implemented to provide effective, efficient and professional standards of service and information sharing with the public across all functions of Council.
Purpose: To meet the needs of ratepayers, residents and clients in a professional and ethical manner with courteous and efficient service. To improve customer satisfaction through provision of relevant information used to generate discussion, feedback and engagement, and to listen to feedback and input.
For a full list of our service standards Download our Organisational Service Standards Policy 6.13
---
Rate This Page
---
Share This Page