Join the Aussie Backyard Bird Count this month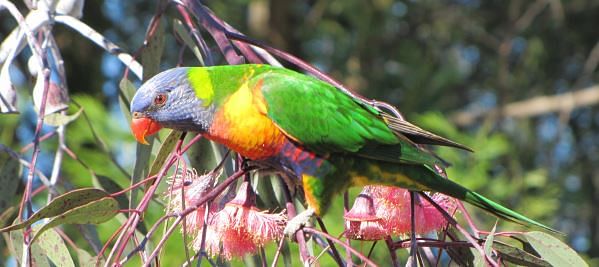 13 October 2021
Bega Valley Shire Council is supporting Birdlife Australia's 2021 Aussie Backyard Bird Count, from 18 to 24 October.
"Our common backyard species give us a great indication of the health of our natural environment – think of birds as a barometer for nature," Council's Environment and Sustainability Coordinator, Derek Van Bracht said.
"That's why each October, everyone is asked to count how many birds they see in 20-minutes in their backyard, local park, school yard or any of your favourite outdoor spaces," he said.
"Once you count your birds, you can record the types of birds you see and how many on the Aussie Backyard Bird Count app or on a form on Birdlife Australia's website.
"If you're not sure about a bird, there is a bird finder Field Guide on the app and on the website with about 400 bird species, to help you identify them."
Mr Van Bracht said this important bird count project provides a snapshot of bird life at the same time each year, allowing us to look at trends in our bird communities.
"Last year everyone counted more than 4.6 million birds across the nation, compared to 3.4 million the year before.
"Not only are we making an important contribution to citizen science, we are also reaping the benefits of health wellbeing that comes from spending time observing nature," he said.
"The Aussie Backyard Bird Count is a fun, safe activity that can be enjoyed no matter the COVID situation in our area."
To find out more, visit the Aussie Backyard Bird Count website: https://aussiebirdcount.org.au/ and be sure to read through the Frequently Asked Questions: https://aussiebirdcount.org.au/faq/
Count the birds that are counting on you and register now to be part of the nation's largest annual citizen science event.
---
Rate This Page
---
Share This Page