Australian Citizenship
If you would like to become an Australian Citizen you can either visit http://www.citizenship.gov.au/ to download the relevant forms or telephone 131 880 to have the application forms sent to you.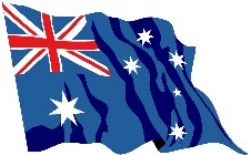 After completing the relevant paper work, you will be interviewed and then all information will be assessed by the Department of Immigration and Border Protection.
Once your application has been assessed, Council is notified and our staff will contact you to arrange your attendance at a convenient ceremony.
Your Certificate of Australian Citizenship is forwarded to your local Council and presented on the day of the ceremony.
Note: Citizenship Ceremonies are held every three months:
IMPORTANT COVID-19
Citizenship Ceremonies - 2020
Due to the Coronavirus (COVID-19) pandemic, the Department of Home Affairs is delivering online citizenship ceremonies via secure video-link to enable those applicants who are already approved to continue to become Australian citizens. If you to wish to attend a virtual ceremony, please contact the Department by phone on 131881 or via email natoceremonies@homeaffairs.gov.au.
Bega Valley Shire Council will hold face to face ceremonies with restrictions to ensure we are adhering to the Public Health Order - Public Health Orders - Gatherings Order and Places of Social Gatherings Order - Fact sheets
COVID-19 restrictions for Citizenship Ceremonies:
For all Conferees, Staff and Guests
Sanitise on entry
Compulsory registration
DO NOT attend if unwell or exhibiting any COVID-19 symptoms
DO NOT attend if you have been exposed to someone with a suspected/confirmed case of COVID-19
Encouraged to download the COVIDSafe App
At the Ceremony:
Limit of 2 guests per conferee
one person per 4 square metres
maintain physical distancing of 1.5 metres
use sanitiser and hand washing facilities
cover your nose and mouth when coughing and sneezing with a tissue or a flexed elbow
DO NOT shake hands
Ceremony Dates - 2020
Monday, 23 November 2020
Bega Valley Commemorative Civic Centre
Commencing - Registration 11:00am
Ceremony: 11:30am
Concluding: 12:30pm
Ceremony Dates - 2021
Australia Day – Tuesday, 26 January 2021
Monday, 26 April 2021
Monday, 12 July 2021
Monday, 11 October 2021

So, in short, the steps to follow to become an Australian Citizen are:
Contact the Department of Home Affairs to complete and lodge your application for citizenship. – Visit http://www.citizenship.gov.au/ or telephone 131 880
Attend an interview
Await confirmation advice from the Department of Immigration and Border Protection that your application has been successful.
Await receipt of letter from the Council confirming that relevant paperwork has been received and advice of the date of the next citizenship ceremony.
Confirm your attendance at the ceremony (or make arrangements for a more suitable date) and advise number of guests you would like to bring with you to your Citizenship Ceremony
---
Rate This Page
---
Share This Page