St John's Wort research
Thursday 19 May 2016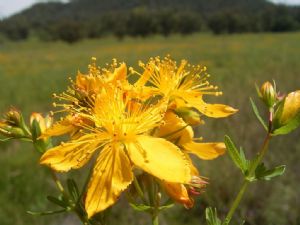 Bega Valley Shire landholders are invited to take part in innovative weeds research that could help track and treat St John's Wort in the long run.
Merimbula local Matthew Collins is completing a Surveying degree through the University of Southern Queensland and as part of his studies he has taken on a project to track and map St John's Wort in the Bega Valley Shire.
Mr Collins says the declared noxious weed with its yellow flowers is well known across the Shire.
"The native of Europe and Asia competes with useful plants in pastures and causes skin problems in livestock, leading to death in some cases.
"I am hoping to build a comprehensive picture of known locations of the weed initially.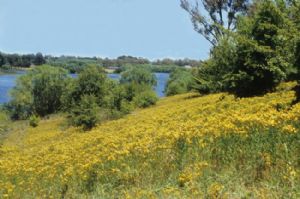 "I'll then be using satellite technology and remote sensing techniques to identify the weed's spectral signature with a view to using this as a way of remotely identifying new occurrences to assist with early targeted treatment."
With the support of Council's Vegetation Management Team, Mr Collins is hoping to hear from landholders who have identified St John's Wort on their property.
Participating landholders will have access to his mapping and research and Council will benefit by being able to identify the weed on public land.
"The information collected is not intended to be used as any sort of policing mechanism, rather in a way to help coordinate control programs working side by side with private and public land managers in the Shire," Mr Collins said.
To take part and help in the fight against St John's Wort call Matthew Collins on 0422 164 938 or email mattcollins2548@gmail.com
Photograph: St John's Wort with its distinctive yellow flowers is well known across the Bega Valley Shire.
END
---
Rate This Page
---
Share This Page