Public Toilets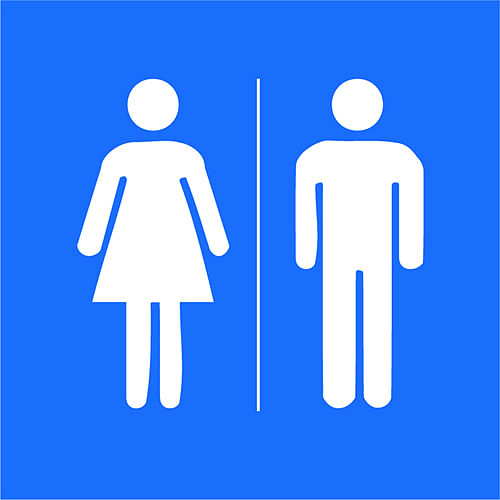 About the Toilet Map
The National Public Toilet Map (the Toilet Map) shows the location of more than 16,000 public and private public toilet facilities across Australia. Details of toilet facilities can also be found along major travel routes and for shorter journeys as well. Useful information is provided about each toilet, such as location, accessibility details, opening hours and features like sharps disposal and baby change.
The Toilet Map is funded by the Australian Government Department of Health as part of the National Continence Program.
What does the Toilet Map do?
The Toilet Map improves independence and quality of life for the estimated 3.8 million Australians who are affected by incontinence. It provides:
the location of the nearest public toilet
details of opening hours, accessibility, parking and other features
the capacity to plan toilet breaks for short or long journeys
the ability to save toilet information and trip plans
access from tablets and mobile phones
It is also convenient for people with young families and those holidaying or travelling to new locations.
How do I use the Toilet Map?
Find toilets. Search by town or suburb, near a specific address, location, or by postcode.
Plan a trip. By entering a start and end address you can get turn-by-turn directions for the quickest route and details of toilets along the way.
My Toilets saves trip plans or favourite places with the locations of the nearest toilets for future use.
Public Toilets Strategy
The provision of safe and accessible public toilets is an important function of local government. Bega Valley Shire Council owns and manages a large portfolio of public toilets. These are located as stand-alone infrastructure within reserves as well as often being integrated with other infrastructure such as libraries, sportsgrounds, community halls and other facilities.
As an inclusive Shire it is important to recognise everyone needs access to public toilets they can use with ease and dignity. The design of Council-owned toilets has evolved to reflect changing attitudes to safety, privacy and maintenance, and to address areas of need that had not previously been prioritised. These include the needs of senior citizens, and people with a disability and their carers.
Ongoing asset management is a challenge for Council in many areas and provision and upkeep of public toilets is typical of that challenge. Bega Valley Shire Council services a large, long shire area including a number of towns and small villages. A small population over a large area with high visitor numbers over a relatively short peak holiday period makes balancing provision and service levels within available budgets a challenge.
It is also important to acknowledge there are other publicly accessible toilets used throughout the shire. These include those at shopping centres, service stations and provided by other agencies such as within National Parks.
This strategy provides guidance for siting and servicing of new toilets and for refurbishing existing facilities with the intent being provision of safer, more accessible more manageable public toilets. It is not intended for this strategy document to be prescriptive. It should be considered within the facility and project context and the needs of users. The Strategy and the information within it will help greatly to give an understanding of what type of facilities best meet the changing needs of the community as Council works through the challenges of its asset management program.
---
Rate This Page
---
Share This Page