Council's Resourcing Strategy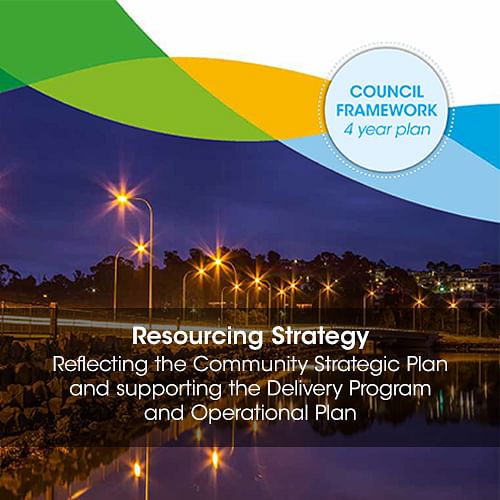 This Resourcing Strategy supports the CSP 2040 and outlines how the community's aspirations can be achieved in terms of time, money, assets and people. It focusses on the areas of the CSP 2040 directly in Council's area of control and responsibility.
As the CSP 2040 spans 20 years, the Resourcing Strategy focuses more specifically on the next 10 years, while the Workforce Plan takes a four-year approach.
The Resourcing Strategy is the link between the CSP 2040 and the Delivery Program (which outlines Council strategies and actions over four years) and Operational Plan (specific activities for each year developed annually). It details how resources will be provided to implement the strategies for which Council is responsible. The directions and strategies will be reviewed annually to ensure they remain relevant in a changing environment and incorporate ongoing community feedback.
Council updated and adopted a revised Financial Strategy 2020-21 on 22 July 2020. Further review and refinement of the Long Term Financial Plan was undertaken in July and August 2020 and again in May 2021. Council resolved at its 12 May 2021 meeting to adopt Scenario 2 – Improvement Model contained in the Long Term Financial Plan (LTFP) 2022-2031, which projects consideration by Council of Special Rate Variation commencing in the 2022 financial year. The Long Term Financial Plan and Financial Strategy are key elements of the Resourcing Strategy.
Related Pages
Council's Resourcing Strategy
---
Rate This Page
---
Share This Page