Connectivity Improvements to the Port of Eden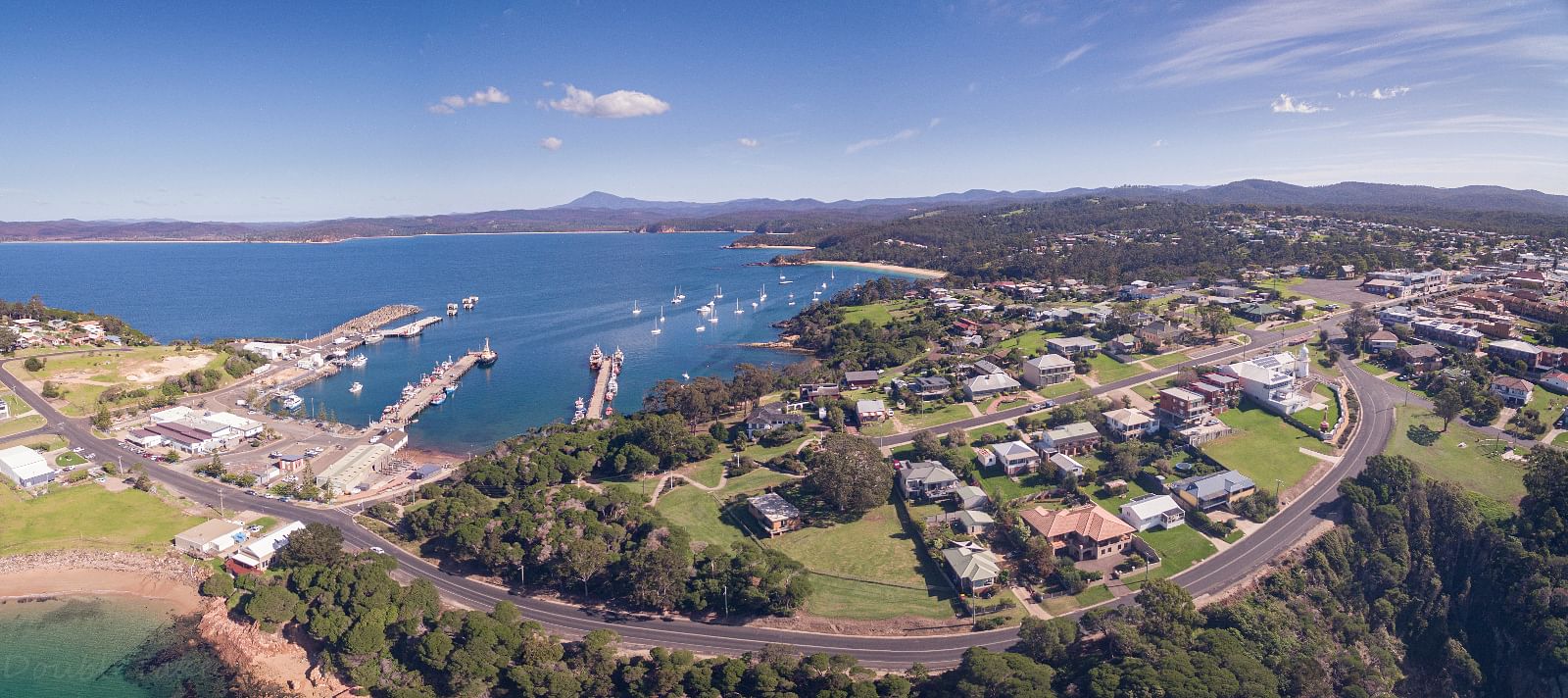 Project Summary/background
The Connectivity Improvements to the Port of Eden project will improve the connectivity to and from the Port of Eden by upgrading key intersections and pedestrian links and providing a dedicated freight route around the CBD to the Port of Eden. It comprises four separate stages as outlined in Figure 1. These include;
Figure 1 - Eden Port Connectivity Upgrade overview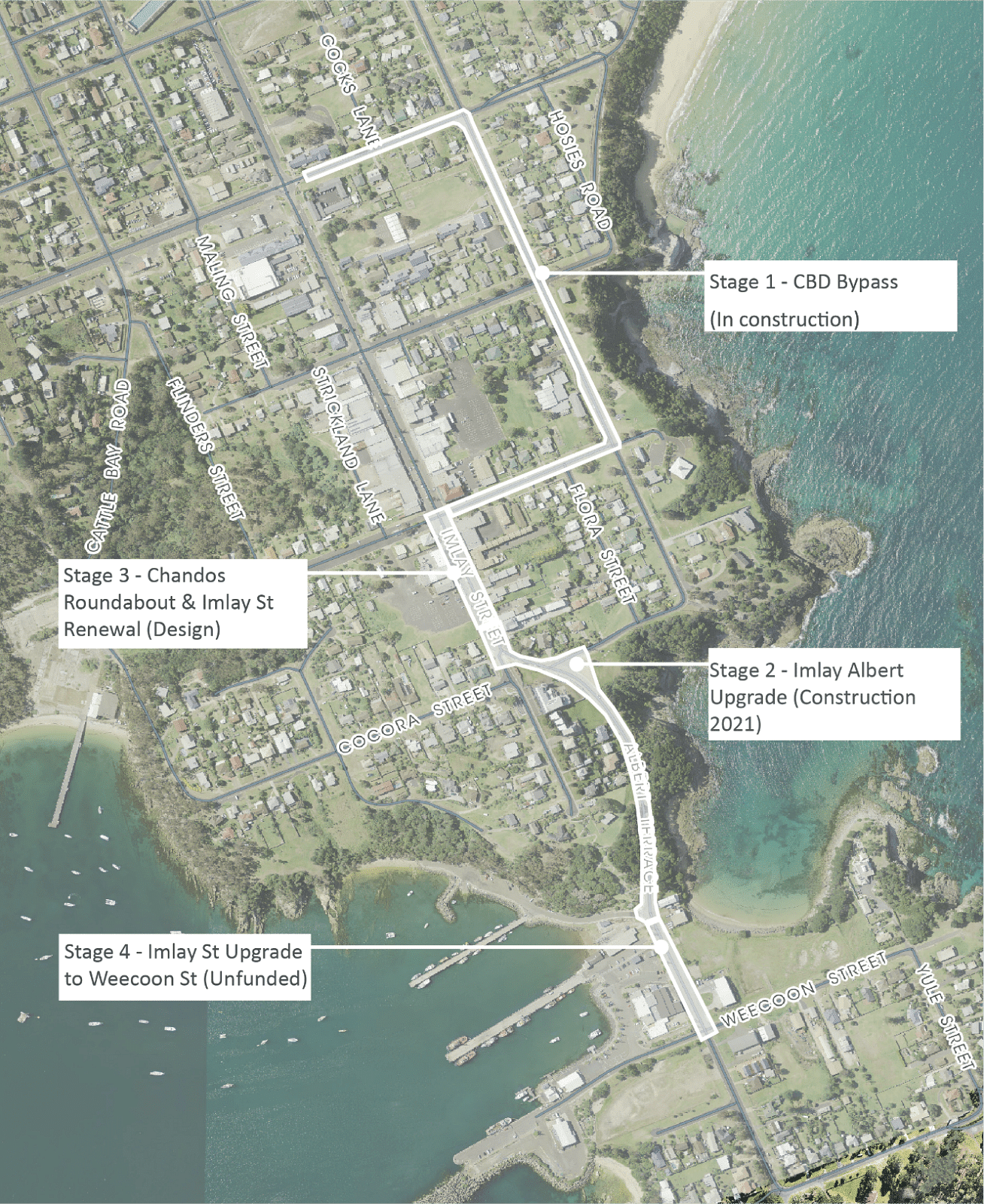 Purpose and benefits
Better driver and pedestrian safety at the intersection of Imlay Street, Albert Terrace and Museum Street
New landscaping and seating to beautify public spaces and encourage people to use and enjoy them
New paths and road crossings to improve access for cyclists and pedestrians
Replacement of a road surface that has reached the end of its life
Clear and attractive signage, guiding visitors to enjoy all that Eden has to offer
An economic boost for Eden through the employment of local contractors.
Funding
The project value is $3.3m and is fully funded via state and federal funding programs
Federal: Building Better Regions Fund $1,600,000
State: Restart NSW $1,695,900
Who can I speak to:
Andrew Stewart
Project Manager
Bega Valley Shire Council
Phone: (02) 6499 2222
Connection to Council's Community Strategic Plan
This project is connected to Council's Community Strategic Plan through Outcome 1: Active and Health Communities, Outcome 5: Connected Communities and Outcome 6: Strong, Consultative Leadership and, under these outcomes, Goals 2, 10 and 11 specifically.
Goal 2: We are an active, healthy community with access to good quality recreation and sporting facilities, and medical health care.

Goal 10: We have a network of good quality roads, footpaths and cycleways connecting communities throughout the Shire and beyond.

Goal 11: We are an informed and engaged community with a transparent, consultative and responsive Council.
Frequently Asked Questions
News and Updates
Related Pages
Connectivity Improvements to the Port of Eden
Related Categories
---
Rate This Page
---
Share This Page