LEP amendment
Guidelines for Local Environmental Plan Amendments (Planning Proposals)
What is a Planning Proposal?
The NSW Department of Planning and Environment's Guide to Preparing Local Environmental Plans contains additional information about this process.
Preparing a Local Environmental Plan amendment
Click on a step to see what is involved.
How long does it take for a Planning Proposal to be approved?
The process for the preparation and assessment of a planning proposal differs for each proposal according to the complexity. The Department of Planning and Environment have released benchmark timeframes following a gateway determination for the following types of Local Environmental Plans where they are consistent with the State's strategic planning framework:
12 – 18 months for major land release and urban renewal
9 months for minor spot rezoning's
6 months for administrative changes and errors.
Disclosure of political donations
A Political Donation and Gift Disclosure Statement must accompany the written request to Council to initiate the making of a Local Environmental Plan. Under s147 of the Environmental Planning & Assessment Act 1979, all relevant political donations and gifts must be disclosed by individuals or entities with a relevant financial interest when a planning application is made.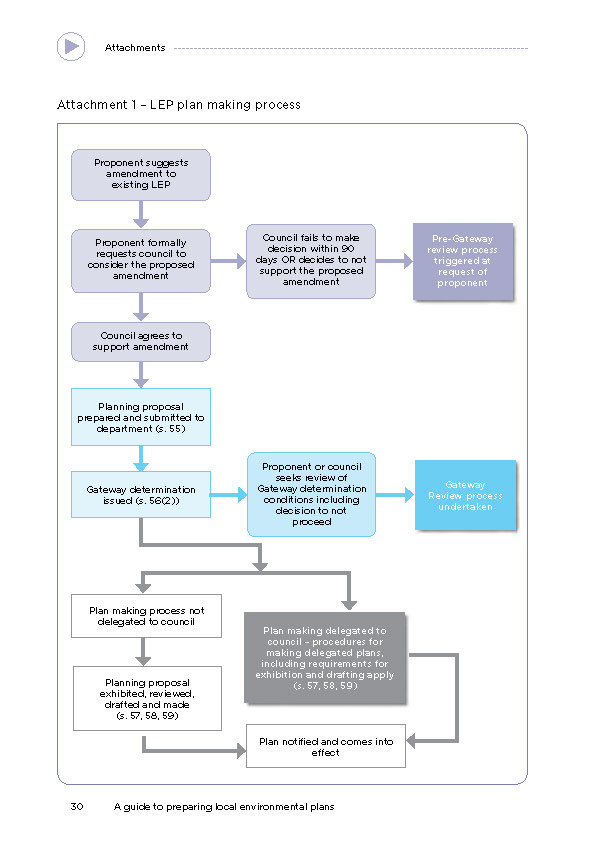 Related Pages
---
Rate This Page
---
Share This Page