LEP amendment
Guidelines for Local Environmental Plan Amendments (Planning Proposals)
What is a Planning Proposal?
The NSW Department of Planning and Environment's Guide to Preparing Local Environmental Plans contains additional information about this process.
Preparing a Local Environmental Plan amendment
Click on a step to see what is involved.
Rural residential planning proposals - Lodgement requirements
The Lodgement requirements for rural residential planning proposals document has been prepared to assist applicants in the preparation of planning proposals to rezone land or reduce lot sizes to permit rural residential development. It sits alongside the main guiding document prepared by the NSW Department of Planning and Environment Planning Proposals: A guide to preparing planning proposals
The aim of the document is to ensure applicants are aware of the scope of work required to prepare planning proposals and ensure planning proposals are processed as quickly as possible once lodged.
It is recommended that applicants consider the potential time and cost savings of procuring a combined Planning Proposal/Development Application.
How long does it take for a Planning Proposal to be approved?
The process for the preparation and assessment of a planning proposal differs for each proposal according to the complexity. The Department of Planning and Environment have released benchmark timeframes following a gateway determination for the following types of Local Environmental Plans where they are consistent with the State's strategic planning framework:
12 – 18 months for major land release and urban renewal
9 months for minor spot rezoning's
6 months for administrative changes and errors.
Disclosure of political donations
A Political Donation and Gift Disclosure Statement must accompany the written request to Council to initiate the making of a Local Environmental Plan. Under s147 of the Environmental Planning & Assessment Act 1979, all relevant political donations and gifts must be disclosed by individuals or entities with a relevant financial interest when a planning application is made.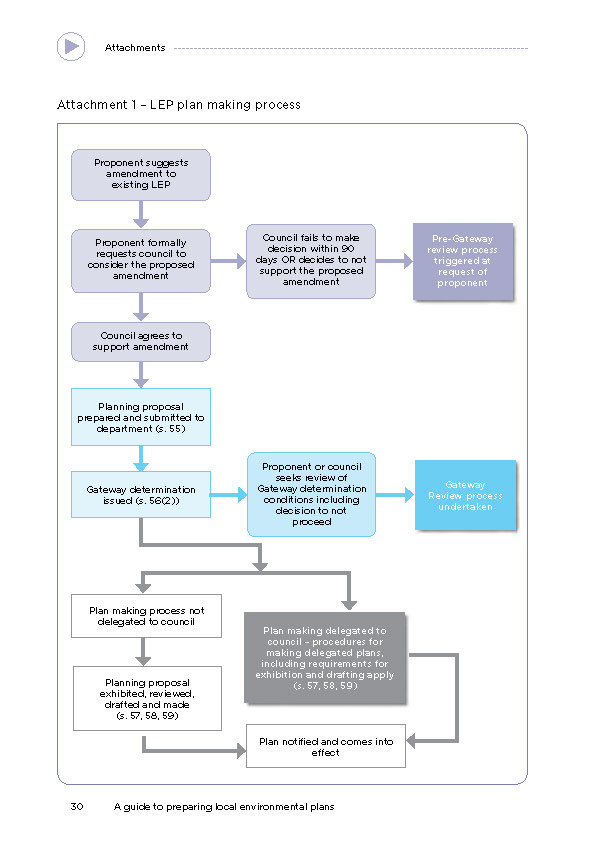 Related Pages
---
Rate This Page
---
Share This Page