Legal Aid & Insurance
Where can I get legal advice?
You can get legal advice from the following legal services
Shoalcoast Community Legal Centre 4422 9529 www.shoalcoast.org.au
Insurance Law Service on 1300 663 464 https://insurancelaw.org.au/
Financial Rights 1800 007 007 https://financialrights.org.au/
Disaster Response Legal Service 1800 801 529 https://disasterhelp.legalaid.nsw.gov.au/
Law Access 1300 888 529 https://www.lawaccess.nsw.gov.au/
Legal Aid Nowra 4422 4351 https://www.legalaid.nsw.gov.au/
Where to get help with tenancy issues?
Illawarra and South Coast Tenancy Service 4274 3475 https://www.tenants.org.au/taas/isctaas
Shoalcoast Community Legal Centre 4422 9529 www.shoalcoast.org.au
Insurance
Bushfire Insurance Rental Assistance
If you have Home Insurance and have lost your home, many policies cover the cost of rent for a time period, for example 12 months.
If you are in this situation and
your period of rental assistance is ending, and
you have not yet rebuilt, and
you need to extend your rental arrangements,
we recommend you contact your insurance company and request that they extend the period of rental cover.
Many Insurance companies are willing to extend this cover, but you need to either:
speak directly to your insurance company and make a request for that extension, or
contact the Bushfire Recovery Support Service
phone 6499 2345 or email Recovery@begavalley.nsw.gov.au
---
The following information will help you make better choices with your insurance and or manage your insurance claims.
Check your insurance
The losses from a bushfire may be recovered depending on the type of insurance and the extent of the cover you have taken out. The first step is to understand what type of policy you have:
Home contents – covers your personal belongings
Home building - covers destruction or damage to building
Additional cover for sheds, fences and equipment
What is an embargo?
An embargo is a period of time when the policy will not cover you. An embargo can take effect in the initial 24 or 48 hours of taking out a policy. When entering into a policy make sure you ask the insurer if there are any embargo time periods affecting the commencement of your cover.
What am I covered for?
The Product Disclosure Statement and Certificate of Insurance are the two main documents that detail the type of cover, the sum insured, and any additional extras that form part of your policy.
The Product Disclosure statement describes the types of risks or events covered under the policy and what events and losses are excluded. You will also find in the Product Disclosure Statement all the additional extras such as emergency housing and debris removal.
The Certificate of Insurance states the value or sum your property is insured for, the sum insured for your home contents and whether the policy is for replacement cost or indemnity.
Replacement or indemnity cover
Replacement cover means the insurer should cover for the amount it would cost to replace or repair damaged building or contents to the condition it was in just prior to the fires.
Indemnity cover means your insurance policy should cover you for actual losses up to the sum you are insured for. You will find the sum insured in your Certificate of Insurance.
Indemnity cover can lead to being underinsured. This is because the amount you are insured for may be less than the cost of the loss. This issue is particularly difficult in natural disasters such as bushfires, as the cost of the rebuild may increase due to building requirements, the shortage of builders and the increase cost of building materials.
Safety net of protection – some insurers offer a safety net to offset the increase in rebuild costs but to receive this protection you will pay an additional premium.
Additional Benefits
The Product Disclosure Statement will include the additional benefits under your insurance policy. Additional benefits are usually a percentage value of the sum insured ie 10% of the sum insured. Additional benefits can include:
Emergency/Temporary Accommodation for up to 12 months (speak to your insurer if you need an extension)
Demolition and removal of debris
Architects, Surveyors and legal fees for the rebuild.
Cash Settlement or repair/replacement
Often it is the insurers who decide whether to repair, replace or cash settle a claim. You can tell your insurer what your preferred outcome is or you may be able to negotiate towards a preferred outcome. However it is the insurer who will make the final decision.
What to consider when deciding a cash settlement or repair / replacement
If the insurer chooses to repair or rebuild, the insurer is responsible for the rebuild. They will guarantee the quality of the work and cover any blow out costs.
If you choose to accept a cash settlement you take on the responsibility of rebuilding which can be a complicated process and the cost of repair may exceed your budget.
Before accepting a cash settlement try to obtain quotes to make sure the amount being offered is fair and realistic. Sometimes there is not enough time to obtain a quote however try to understand the cost of the rebuild before you accept the settlement. Remember you cannot receive more than the sum insured. Therefore, it is important to be as accurate as possible in your initial valuation of your home or home contents when you take out your insurance policy.
Remember if you accept a cash settlement check that all the additional benefits such as emergency housing and debris removal are added to the cash settlement sum.
Making a claim
Contact your insurer immediately. If you have lost your copy of the policy in the fire, you can ask your insurer to forward you a copy. Or if you cannot remember who your insurer is contact the Insurance Council of Australia on 1300 728 228.
What to record
Take photos of all damaged items and buildings and start to make an inventory of your loss.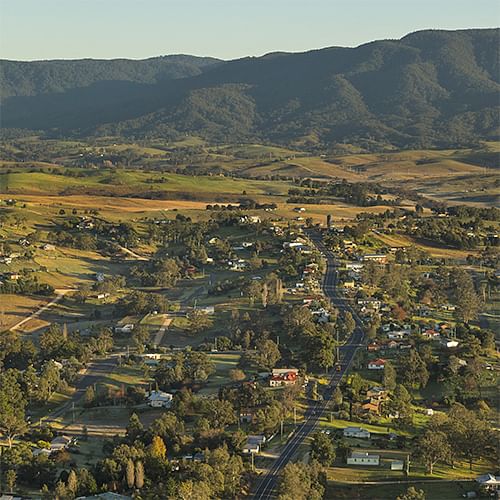 It is important to protect your belongings from further damage but before you do so try to document the damage, and keep all receipts. All this evidence will support your claim.
It is necessary for the insurer to inspect your property and assess the damage and complete reports towards your claim. It is important that they obtain a full appraisal of the damage and loss on your property. It is best to leave the property untouched until the assessment is completed.
If there is hazardous material speak to your insurer and obtain permission before clearing any hazardous material. Take photos to record the debris and keep all invoices for the insurer.
If you wish to begin clearing your property, talk to your insurer and obtain permission to begin work. If you are given permission to clear, record the damage before you commence clearing.

In the event that you have lost your entire home and contents, a total loss, you are not required to write an inventory of your loss. If the insurer insists on an inventory you should ask the insurer why they require an inventory list and then seek legal advice.
Assessors
The insurer will send their assessors to appraise the damage. They will make a thorough report of the damage and the cost of repair or rebuild. The insurer can make more than one assessment of the damage. These reports will form the basis of the insurer's decision.
Time frames
If your claim is straight forward and the insurer has all the information necessary, they should make a decision within 10 days of your claim.
In normal circumstances, the insurer can take up to 4 months from the date of claim to obtain the necessary reports to make a decision.
If your claim is the result of a declared disaster, an insurer has up to 12 months from the date of your claim to assess and decide on your claim.
Your insurer should contact you every 20 days to keep you informed of the progress of your claim. The insurer should also respond to your inquiries within 10 business days.
Urgent financial need
If you are in financial hardship the insurer is obliged to fast track your claim and make an advance payment within 5 business days of you demonstrating your urgent financial need. Keep in mind that any advance payment will be deducted from the total value of your claim.
If you are denied your claim
The insurer should state in writing the reasons for their decision
You can request copies of the information your insurer used to make its decision and this should be provided to you within 14 days of your request.
You can request copies of all the reports that your insurer relied on to make its decision. This may include assessors and external experts reports and suppliers' reports.
What can I do if my claim is refused?
You first step is to raise your concerns with the Internal Resolution Department of your insurer.
Your insurer should respond within 15 business days of your complaint. Your complaint may concern, the insurers, services, products or the result of your claim. Your insurer should put their response in writing.
If you are were unable to resolve the dispute or are dissatisfied with the Internal Resolution Department you may make a complaint to Australian Financial Complaints Authority (AFCA) by phone 1800 931 678 or visit the website at www.afca.org.au
AFCA may attempt to negotiate a solution with your insurer.
You can also contact the Insurance Council of Australia 02 9253 5100 or 1300 728 228
For Legal Advice refer to the numbers listed above
Related Pages
---
Rate This Page
---
Share This Page