Automatic External Defibrillator's (AED)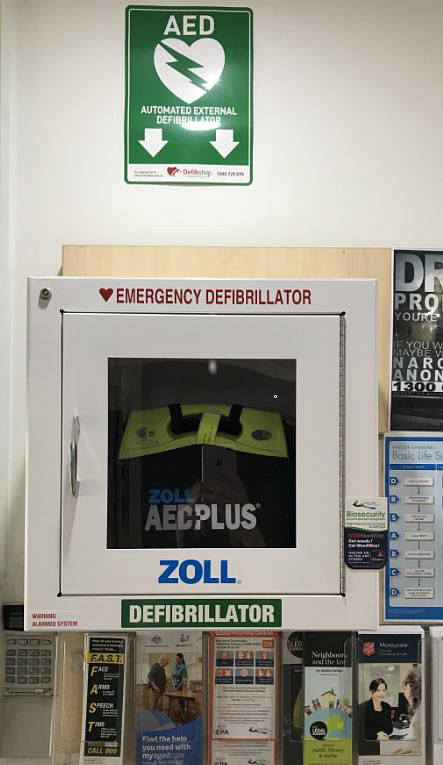 Bega Valley Shire Council (BSVC) is committed to providing both its employees and the greater community with the tools to manage emergency situations.
In the event of a Sudden Cardiac Arrest, BVSC has a number of AED's located throughout the community. An AED is an external device that delivers an electrical shock to the heart when an arrhythmia is present, it helps to restore the heart back to a regular rhythm after it has suffered a Sudden Cardiac Arrest. These AED machines walk the user's through the process step-by-step in the event of an emergency.
These community kits can be found at the below locations, during each sites opening hours:
Council main office Zingle Place
Bega Valley Civic centre
Bega Valley Learning Centre
All Libraries throughout the Shire
All Pools throughout the Shire
For more information on what is contained within these kits, please contact the WHS Adviser on 02 64 992 222.
---
Rate This Page
---
Share This Page