"Have Your Say" on gallery redevelopment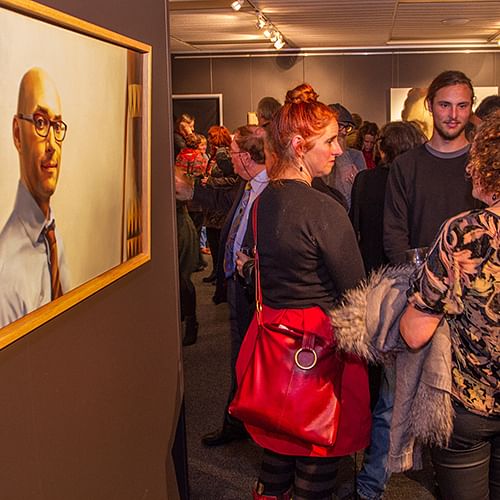 Friday, 29 September 2017
Bega Valley Shire Council is working to deepen the already dynamic local arts and cultural community with the development of a new Regional Gallery.
The community is invited to play its role in shaping that future by taking part in a simple and quick survey via Council's website or stopping by one of a number of pop-up stalls planned for the coming days.
"There has already been a lot of interest in the redevelopment, especially when it comes to the location and that is one of the questions we need feedback on," said Iain Dawson, Bega Valley Regional Gallery Director.
"Our proposal is to build a multi-use exhibition space for up to three exhibitions at any one time, plus working studio, a retail outlet, and hospitality tenancy."
As well as considering the current site in Bega for redevelopment, Council is keen to explore the community's interest in locating the gallery at Bermagui, Merimbula, or Eden.
"The gallery contributes significantly to the Shire's economy and adds another layer to our tourist appeal, we are keen to maximise that through this redevelopment," Mr Dawson said.
"While not forgetting the important role the gallery plays in the cultural life of residents."
Council has applied for funding through the NSW Government's Regional Cultural Fund, with up to $25 million available in the first year.
"The existing gallery has served the region well for the past thirty years, the Regional Cultural Fund presents us with an opportunity to ignite these exciting plans," Mr Dawson said.
"A new purpose build gallery will reflect our growing reputation and deliver many economic and social benefits, and will shape the next thirty years of our community's cultural story." Mr Dawson said.
The results of the survey will be used to strengthen Council's intentions by pointing to local interest and support for the arts, the feedback will also be considered as the redevelopment plans move forward.
The Bega Valley Regional Gallery Development Survey can be completed via the 'Have Your Say' section on Council's website before October 10.
A pop-up feedback stall with Council staff will also operate at different locations around the Shire allowing for people to complete the survey in person
The first feedback stall will be based at the Candelo Markets this Sunday – October 1, other dates will be confirmed shortly.
A final report will be presented to Council in November.
Photograph: A packed Bega Valley Regional Gallery enjoy the 2016 Shirley Hannan National Portrait Prize
END
Scroll down to Like | Share | Comment on this page
---
Rate This Page
---
Share This Page
---